New fingerprint drug testing kit deployed in South Yorkshire
Mortuary staff in Sheffield are among the first in the country to start using a new device that can detect the presence of drugs even after death.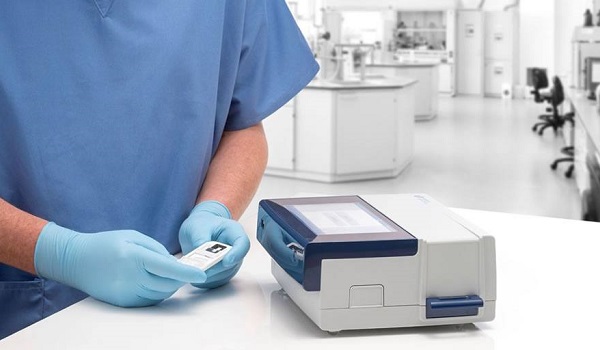 The 'Intelligent Fingerprinting Drug Screening System' works by analysing sweat deposits on a body's fingerprints for traces of cocaine, opiates, cannabis or amphetamines.
The technology can collect samples in less than five seconds and provides test results in under ten minutes, allowing coroner's staff to quickly identify possible drug involvement in a death.
HM Coroner for South Yorkshire (West) District has now adopted the device and is using it to determine which cases may or may not need full toxicology tests.
Maxine Coe, mortuary manager at the Sheffield Medico-Legal Centre, said: "Having a simple, non-invasive and rapid fingertip drug screen is already providing a valuable source of additional information, giving the Coroner's Office important early intelligence on potential drug use.
"Our trials of the Intelligent Fingerprinting system showed that it's very easy and quick to use, saves time and allows us to make smarter decisions about where further (potentially expensive) toxicology tests may or may not be required."
A spokesperson for HM Coroner for South Yorkshire (West) District said: "The testing so far has suggested that this type of device will be a really useful tool for early toxicology indication, albeit not intended to be evidential.
"It should alert us to the cases that need to be subject to full toxicology, and in some cases, may obviate the need for any toxicology tests at all."