New evidence sought on policing and race following 'troubling' reports on BAME lockdown enforcement
The Home Affairs Select Committee (HASC) is to take new evidence on policing and race as it examines concerns raised about enforcement of the Covid-19 lockdown and "reported disproportionality" in fines and investigations of those from black, Asian and minority ethnic (BAME) communities.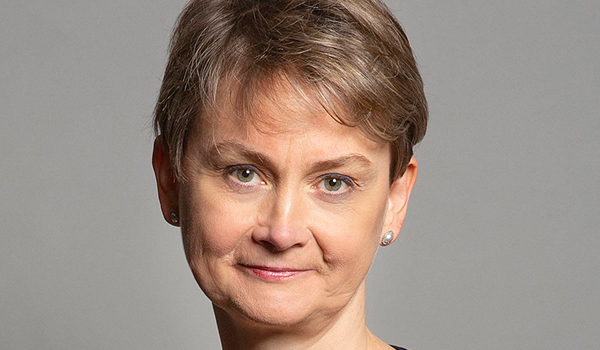 The committee confirmed it also intends to complete its predecessors' work on the Government and police response to The Macpherson Report: twenty years on and what more needs to be done
It follows data released by the Metropolitan Police Service (MPS) on June 3 that indicated, "when compared with the composition of the resident population, higher proportions of those in BAME groups were issued with FPNs (fixed penalty notices) or arrested across London as a whole".
Research by Liberty Investigates – an editorially independent investigative journalism unit based within the human rights organisation Liberty – also raised questions about police use of FPNs more widely across England and Wales.
Concerns have also been expressed that police stop and search powers continue to be applied disproportionately against individuals from BAME communities.
The committee said that as people across the UK and across the world have been shocked by the killing of George Floyd in Minnesota, "there has also rightly been a spotlight shone on racism and injustice across the world".
The London Assembly has already written to MPS Commissioner Dame Cressida Dick requesting "more information" on BAME lockdown fines and arrests figures.
Chair of the Assembly's Police and Crime Committee, Unmesh Desai, said: "Following the shocking news coming from the US over the last few days, the London Assembly Police and Crime Committee wants to ensure that it continues to hold the Met to account on all issues, now more than ever.
"It's important that BAME Londoners feel supported and we need to ensure that we are asking the questions that they deserve the answers to.
"Data provided by the Met regarding Covid-19 FPNs and arrests has shown that BAME Londoners were nearly 50 per cent more likely to be arrested under Covid-19 laws. When we receive such information, we need to be asking the questions as to why this is the case."
HASC chair Yvette Cooper said: "The murder of George Floyd in Minnesota and the subsequent outpouring of solidarity with the Black Lives Matter movement across the world has rightly shone a bright spotlight on racial inequality and injustice everywhere. All of us have a responsibility to identify and tackle racism and injustice wherever we find it.
"The committee is continuing its inquiry started in the last Parliament into race and policing two decades on from the Macpherson Report on the racist murder of Stephen Lawrence, as we continue to assess the Government's and police's response to the Macpherson Report and what more needs to be done."
She added that as many people have responded to the murder of Mr Floyd in the US with calls for stronger action against racism and injustice everywhere, it is welcoming further evidence and contributions to its ongoing inquiry.
"We will be taking evidence on the troubling reports that BAME communities have been more frequently penalised under Covid-19 lockdown rules. We have sought information on Covid-19 enforcement by ethnicity force by force and will be holding evidence on this soon," said Ms Cooper.
She said as the committee looks to complete this inquiry it is taking new submissions on recent developments, including:
Changes in police powers and practice (prevention and/or investigation) since the committee last took evidence in July 2019, including but not limited to stop and search; and
The impact of such changes and of the lockdown on police/community relations, particularly in relation to BAME communities.
Submissions will be open until Monday June 15.
The MPS figures were the first detailed analysis of enforcement of the Covid-19 regulations in London, and established there was a strong correlation to hot weather and holiday periods contributing to people being out and breaching the legislation in the earlier part of lockdown and that the first month of the new legislation saw the most enforcement activity.
While the volume of FPNs and arrests across London has varied from area to area, MPS Assistant Commissioner Mark Simmons said they had seen a general correlation against the locations that were priority areas for policing, such as high violence areas.
"It is of note that during this period we have undertaken significant proactive policing activity targeting violence, drugs, robbery, domestic abuse, speeding and other offences to keep communities safe," he added.
The MPS data shows that:
 For both FPNs and arrests young men make up the biggest offending group; and
In total more white people received FPNs or were arrested than other individual ethnic groups.
"However, when compared with the composition of the resident population, higher proportions of those in BAME groups were issued with FPNs or arrested across London as a whole," said Mr Simmons.
"The reasons for this are likely to be complex and reflect a range of factors. This includes interactions between the areas subject to significant proactive policing activity targeting crime hot spots and both the variation in the age-profile and geographical distribution of ethnic groups in London."
He added: "From the start, policing this new legislation has been complex and I'm proud of how both the public and police in London have responded.
"Our aim has been to protect London, and not to unnecessarily criminalise where we can avoid it. We have seen, overall, good compliance when we have intervened, meaning in most cases the need for issuing a FPN or arrest has been unnecessary. I hope Londoners will be reassured as a result of the low volume of Covid-19 related enforcement that we have been using the new powers only when we have absolutely needed to.
"We have seen very few arrests of people where they have only been in breach of the Covid-19 regulations and not been committing any other offences, which further demonstrates the effectiveness of our approach."
However, Mr Simmons explained that where people have been arrested for another criminal offence while also breaching the regulations, "they have also been arrested for this breach thus increasing the apparent number of arrests for Covid-19 regulation breaches".
He added: "The MPS has adopted a proportionate approach to the enforcement of breaches of the Covid-19 legislation from the outset. It has set out to engage, explain and then encourage people to adhere to the regulations. It is only when this approach has been unsuccessful that enforcement has been necessary."
Mr Simmons said that since the introduction of the new legislation, the MPS has made very clear that its policing approach would be to help explain the new laws and encourage Londoners to play their part in adhering to them to help prevent the spread of Covid-19.
"Officers have reported that in most interactions once they have explained that an individual or group were in breach they have followed police advice without the need for the use of our enforcement powers," he said.
"This approach explains why such a low number of FPNs (973), and an even lower number of arrests for a breach of the regulations alone (36) have been seen in comparison to the approximate nine million population of London.
"Alongside this approach the MPS has implemented a rigorous quality assurance process to monitor the use of FPNs and to ensure they were issued appropriately and correctly.
"Due to overall FPN and arrest numbers being so low this is the first detailed analysis that we have been able to undertake, looking at data over an almost two-month period to understand some of the trends."