New Domestic Abuse Bill will force councils to provide refuge
An enhanced version of the "landmark" Domestic Abuse Bill set to be introduced today (March 3) but campaigners warn of funding challenges and need to support vulnerable migrant women.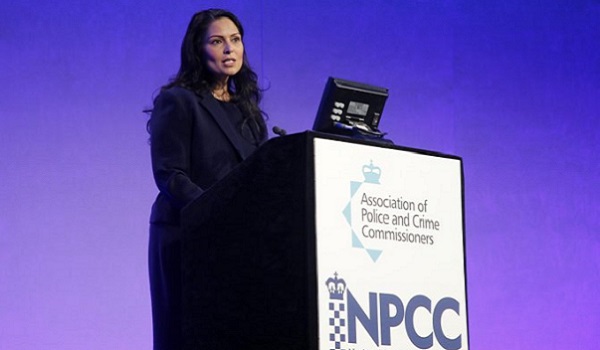 New measures include requiring tier one local authorities (county councils and unitary authorities) in England to provide safe accommodation for victims and their children and ban abusers from cross-examining their victims in all family proceedings where there is evidence of domestic abuse.
Campaigners have widely welcomed the Bill's re-introduction and the new measures but said the requirement for local authorities to provide refuge for victims and their children requires at least £173 million to fund it. Women's Aid also called on the Ministry of Justice to extend special protection measures provided in criminal courts to victims in family and civil courts.
And the Government's own Designated Domestic Abuse Commissioner has called for the Bill to go further to support women who do not have settled immigration status and therefore are unable to access services.
The Bill received cross-party support when it was first published in January 2019 but all legislation not receiving Royal Ascent at the time of the General Election in December fell away. However, all major political parties promised to re-introduce it as soon as possible if elected.
Alongside the new measures, the Bill will create Domestic Abuse Protection Orders and Protection Notices – powerful tools to protect victims immediately and offer flexible, longer-term protection by imposing requirements on perpetrators – the Home Office said. They establish the power to prohibit perpetrators of domestic abuse making contact with the victim or forcing them to participate in alcohol or drug treatment programmes.
The Government said it will fund any court costs for police applying for these Orders under the pilot, "ensuring costs will not be a barrier to implementing this important tool".
The Bill also includes a new official definition of domestic abuse to support consistent policy-making.
It encompasses abuse committed by technological means into legislation, addressing a huge rise in perpetrators controlling victims through social media and mobile devices – research by charity Refuge shows that almost three quarters (72 per cent) of people who spoke to its helpline had suffered 'tech abuse'.
The new definition also references the many ways perpetrators commit abuse, including limiting access to a victim's money, food, transport, clothing, utilities, employment and housing.
In the year ending March 2019, police forces in England and Wales recorded 746,219 domestic abuse related crimes, accounting for 14 per cent of all recorded crime, yet most abuse goes unreported.
Home Secretary Priti Patel said: "An astonishing 2.4 million people [according to the Crime Survey of England and Wales] have suffered domestic abuse. That is unacceptable, and the reason why it is so important to shine a light on this crime.
"The Domestic Abuse Bill is a monumental step to empower victims and survivors, provide protection and tackle perpetrators at the earliest stage.
"Through this Bill and bolstering law enforcement, we will be able to keep millions of victims safe."
Adina Claire, Acting co-CEO of Women's Aid, said: "Almost three years after a Domestic Abuse Bill was first promised, the return of this legislation to Parliament is welcome and urgently needed. The legal duty on local authorities to provide refuge services could be life-saving, but only if it is underpinned by sustainable funding for specialist women's services. We estimate that funding support for a safe and sustainable national network of refuges requires £173 million annually, a fraction of the £66 billion domestic abuse costs society every year. Without clarity about where the money is coming from, the future of the national network of refuges is not yet secure.
"We need stronger national oversight of the duty, and guaranteed funding for refuge services led 'by and for' BME women and other marginalised groups who are all too frequently excluded from local funding systems. Councils must also be required to fund specialist women's refuges – the current plans could see funding going to generic, unsafe housing services which don't have the expertise women and children need to escape their abuser and begin to recover. As survivors have told us, it's also essential that the Bill ensures all survivors escaping domestic abuse are a 'priority need' for housing, not only those with children.
"We are pleased the Government has listened to our calls for a wider ban on cross-examination to protect all survivors who face this traumatising practice in the court system. But there remains a long way to go before the family courts will be truly safe for women and children. The law must make survivors automatically eligible for special protection measures in the family and civil courts, not only the criminal courts. Tackling the culture of 'contact at all costs' in the family courts remains a fundamental priority in order to keep survivors and their children safe after separation."
The Government has also launched a review of the support offered to migrant women who suffer abuse. Ms Claire called for action to be taken to all women can safely report incidents to the police and other agencies and access support services, regardless of their immigration status.
Sandra Horley CBE, Chief Executive of Refuge said:"Refuge welcomes the re-introduction of the Domestic Abuse Bill, which is significantly enhanced by the addition of a legal duty on local authorities to provide refuge accommodation.
"This Bill offers the Government a real opportunity to transform the response to domestic abuse in this country, but key to its success will be meeting this duty with adequate funding, so that no woman or child is ever turned away when seeking safety."
In its original form, the Bill proposed the introduction of a Domestic Abuse Commissioner, a measure already taken forward with the appointment of Nicole Jacobs as Designate Commissioner pending the legislation being passed.
Ms Jacobs said: "The Domestic Abuse Bill represents a crucial opportunity to transform the response to domestic abuse.
"I strongly welcome the reintroduction of the Bill, which will provide my office with the legal powers that will strengthen my ability to stand up for victims and survivors, oversee service provision and hold both local and national Government to account.
"However, the Government must go further if it is to deliver on its promise of a 'landmark Bill' that truly supports all victims and survivors. The Bill must provide protections for migrant victims as without this we are failing some of the most vulnerable people in our society. Equally, we must ensure that the statutory duty on local authorities goes further to support a wider range of services that survivors so desperately need.
"I look forward to working closely with the Government, with Parliamentarians and with the specialist voluntary sector on this vital new legislation."