New deputy chief constable appointed at Dorset Police
Dorset Police has appointed Sam de Reya as deputy chief constable following a highly competitive selection process.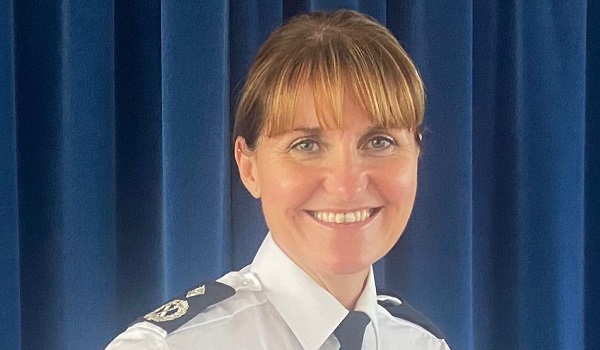 A number of candidates applied for the position and went through a rigorous appointment process. The final decision was made yesterday (December 2) by the selection panel, consisting of Chief Constable Scott Chilton, police and crime commissioner David Sidwick and Nicole Cornelius, chief people officer at Portsmouth Hospitals University NHS Trust.
A second stakeholder panel of partners from Dorset and Wiltshire Fire and Rescue Service, BCP Council, Royal Bournemouth and Christchurch Hospitals NHS Foundation Trust and Dorset Ethics chair supported the decision.
Mr Chilton said: "I am thrilled to announce that Sam de Reya has been selected as the new deputy chief constable. Sam shares my approach on being tough on crime and doing everything we can to make Dorset an even safer county."
Ms de Reya was appointed as assistant chief constable for Dorset Police in April 2020 and stepped up as temporary deputy chief constable in August 2021 pending this selection process. Prior to this she has spent the last several years at Devon and Cornwall Police as chief superintendent and commander leading frontline policing services, investigation, neighbourhood policing and partnerships.
As a senior female police officer and former gender representative of the Police Superintendents' Association, she is actively involved in supporting equal opportunities and inclusion. She established the South West Women in Leadership programme in 2013, to help female police personnel to fulfil their full potential.
Ms de Reya said "I'm delighted to be stepping up to the substantive deputy chief constable role to continue to lead and support our workforce and communities and to deliver the best possible service to keep everyone safe in Dorset."