New data sharing platform drives PSNI efficiency
The Police Service of Northern Ireland (PSNI) is to develop a new criminal justice data sharing (CJDS) platform that will "streamline processes and systems and drive more efficiency".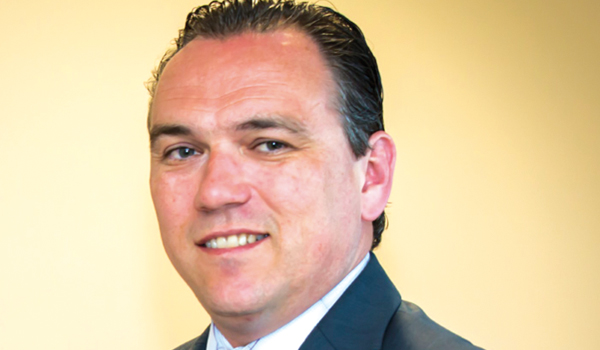 The platform will enable better structured and controlled information flow between the police, the Public Prosecution Service, prison and forensic science services, speeding up day-to-day processes and reducing errors. 
The new CJDS system, scheduled to go live in November 2019, will support information sharing between the PSNI's case management systems, the five main criminal justice organisations (CJOs) in Northern Ireland via Causeway (Northern Ireland's Criminal Justice Data Store) and the Police National Computer (PNC). 
Information held on the platform will be able to be shared via the PNC, allowing data to be linked with the wider UK and European police data sharing platforms. 
The CJDS platform is being delivered by Civica Digital – a division within the Civica Group – in a multi-million pound initial five-year contract. 
Civica Digital has designed a set of reusable services to improve the scalability of the system, which it says is critical as demand and case-loads are set to grow in the future. The new system also includes a set of operational management and self-monitoring tools, which will allow the PSNI to rapidly view, track and rectify issues as soon as they occur. 
Jeff McNamara, head of Information and Communications Services at the PSNI, said: "Our new CJDS platform will streamline our processes and systems and drive more efficiency. 
"This is crucial at a time when budgets are continuously stretched, demands are becoming more complex and public expectations are changing. Implemented with Civica Digital, the new system will ultimately allow our officers to spend more time policing with the community, delivering more effective, collaborative outcomes and continuing to help build a safe, confident and peaceful Northern Ireland." 
The PSNI published its Digital Strategy to 2020 and Beyond in 2017 to accelerate digitalisation across the organisation. 
The CJDS contract follows the investment earlier this year in 'next-generation' technology for contact centre and control room operations.  
The command and control system from Capita will enable the PSNI to "manage all its operations from a single viewpoint". Capita says it offers "interoperability with back office and other external systems, making the PSNI's processes even more efficient and effective", while helping to increase operational effectiveness. 
The PSNI says it is vital that it invests in future-proof solutions that enable it to "provide effective and efficient services 24 hours a day in Northern Ireland".