New cybersecurity service protects mission-critical data
A new 'cybersecurity professional service' has been developed by Motorola Solutions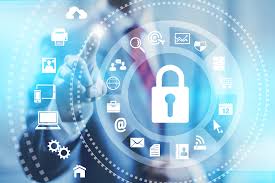 A new 'cybersecurity professional service' has been developed by Motorola Solutionsthat will help maintain the integrity of police investigations by protecting against cyber threats to mission-critical radio networks and real-time information sources, such as videos of incidents and photographs and fingerprints of suspects that are shared between agencies.
According to a recent survey of businesses and government agencies, the number of cybersecurity incidents detected by respondents climbed to 42.8 million in 2014, an increase of more than 48 per cent in just one year – that is the equivalent of 117,339 incoming attacks each day for a year.
The cybersecurity service identifies and manages cyber risk within operations by evaluating technology, processes and staff capabilities and recommending solutions to help agencies respond quickly and effectively to potential breaches.
"Many organisations believe their most sensitive mission-critical information is safe, but it is becoming clear that even public safety and government agencies are prime targets for cybercriminals," said Kelly Mark, corporate vice-president at Motorola Solutions.