New courtroom protections for vulnerable victims now available nationwide
The Victims' Commissioner says the roll-out of new technology to every Crown Court across England and Wales has the "potential to transform the criminal justice experience for vulnerable victims".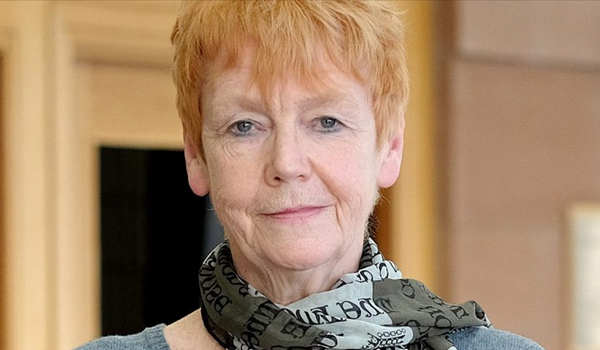 Dame Vera Baird said the system will allow more vulnerable victims and witnesses to pre-record their evidence and avoid "distressing" cross-examination in court.
The Ministry of Justice (MoJ) said the new technology is "available immediately" in all Crown Courts and will "spare vulnerable victims and witnesses the trauma of attending court".
It allows the likes of children or those who suffer from a debilitating condition to have their cross-examination video-recorded and played during the trial. The MoJ said the recording takes place as close to the time of the offence as possible "in order to help memory recall and reduce the stress of giving evidence in a courtroom setting, which many find intimidating".
More than 350 victims and witnesses have benefited from the technology since regional roll-outs began earlier this year.
The completion of national implementation comes as a similar process is being piloted for victims of sexual and modern slavery offences at Crown Courts in Liverpool, Leeds and Kingston-Upon-Thames. Subject to an evaluation, the MoJ says the measure could be introduced at other courts.
Justice Minister, Alex Chalk said: "The court process can be a harrowing experience for vulnerable victims and witnesses.
"This technology seeks to minimise stress and ensure they can provide their best evidence, without reducing a defendant's right to a fair trial.
"This is part of our efforts to drive improvement for victims at every stage of the justice system."
Dame Vera said: "I very much welcome this national roll-out, ensuring more vulnerable victims and witnesses have the option to pre-record their evidence. Giving evidence and being cross-examined in court can be a distressing and re-traumatising experience. This is especially true for a child or a vulnerable witness. This roll-out will enable more victims to put their experiences behind them sooner, rather than wait in anticipation for the trial which may be many months away.
"This has the potential to transform the criminal justice experience for so many vulnerable victims."
Andrew Penhale, Chief Crown Prosecutor and Crown Prosection Service (CPS) lead for section 28 of the Youth Justice and Criminal Evidence Act 1999, said it was "very conscious" that being cross-examined at trial is particularly difficult for children and other vulnerable witnesses, many of whom have been exposed to "very distressing and unpleasant crimes".
He added: "Waiting for the trial process can inevitably add to their anxiety so the fact this measure can significantly reduce the time they have to wait to give evidence will make a huge difference. In the current circumstances, we know reducing delay is more important than ever."
Section 28 of the Youth Justice and Criminal Evidence Act 1999 provides for pre-recorded cross-examination to be shown as evidence at trial in cases involving vulnerable or intimidated witnesses. It was the last of the 'special measures' in the 1999 Act to be implemented.
Last year, the National Police Chiefs' Council (NPCC) and the College of Policing agreed a national protocol with the CPS to be adopted by Home Office police forces in England and Wales on the pre-recording of vulnerable witness cross-examination.
The NPCC said section 28 maximises the potential for earlier resolution of hearings as cross-examination might strengthen the prosecution case, thus encouraging the entering of a guilty plea, or it may result in the conclusion that there is no longer a realistic prospect of conviction.
The protocol ensures that all officers and other relevant personnel are "made aware of the availability of pre-recorded cross-examination and its scope", to ensure that witnesses who may benefit from this 'special measure' are identified as early as possible in the investigation.
Anna Edmundson, NSPCC head of policy and public affairs, said it has been campaigning for the introduction of pre-recorded cross-examination so that young people can give their evidence sooner rather than later and then "start to look to the future and rebuild their lives".
She added: "Waiting for long periods to take part in court proceedings can be a traumatic experience for young witnesses so this national rollout is an important step towards protecting the best interests of children.
"Alongside ensuring young victims and witnesses receive tailored support throughout the process, these changes should mean that children's experiences of the criminal justice system are transformed."
The MoJ said any decision to pre-record evidence is made by a judge on a case-by case basis.
The move is part of the Government's wider efforts to improve the support on offer at every stage of the justice system. These include a new Victims' Code published last week, which outlines the key information and level of service they should receive from the police, courts and other criminal justice agencies.
Meanwhile, more than £76 million has been made available to support the most vulnerable during the pandemic – with a further £11 million recently provided to help rape and domestic abuse services cope with a spike in demand expected this winter.
Vulnerable witnesses and victims are defined as all child witnesses under 18 and any witness whose quality of evidence is likely to be diminished because they are suffering from a mental disorder or physical disability or has significant impairment of intelligence and social functioning.
The MoJ said both the defence and prosecution lawyers will be present in court during the pre-recording, as will the judge and the defendant.
It said feedback from the courts already operating the system shows that victims felt less stress and that witnesses were better able to recall events.