New CoP guidance calls for greater public scrutiny of stop and search
Police forces across England and Wales should be more open to public accountability on the use of stop and search, according to new guidance issued by the College of Policing.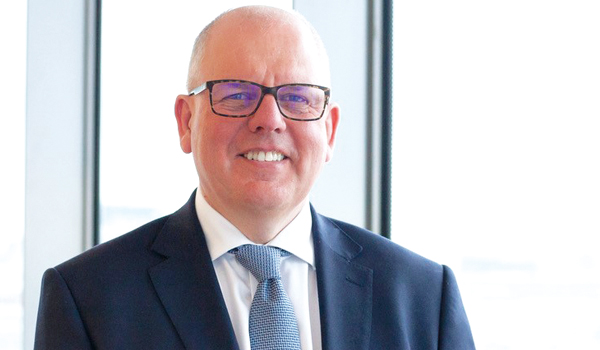 Published today (July 30), the updated college guidelines suggest forces should map areas where stop and search is most frequently used and ask people in those communities to sit on panels scrutinising its use.
The panels should be independent of the police and if required, members should be fully supported with training on the law, complaints processes and data interpretation. The aim is to further strengthen the understanding around the use of the powers and increase public confidence.
The guidance says police forces should also be prepared to make adaptations to ensure representation, such as changing the time and location of meetings to make them easier to attend, and consider alternatives to formal meetings, if that will encourage greater attendance.
Chief Constable Mike Cunningham, chief executive officer at the College of Policing, said: "Forces are dedicated to keeping the public safe, and stop and search powers can make a real difference in disrupting crime in the short term.
"Policing is rightly one of the most scrutinised areas of public service and we should welcome any opportunity for the public to better understand or ask questions about our work.
"By updating the stop and search guidance, we hope to improve the way the power is scrutinised and build stronger relationships between officers and the public."
"We want local communities to be able to ask questions, share their experience and build mutual understanding so that the police are best able to keep people safe."
In addition to growing community engagement, forces should give serious consideration to publicising details of where and when stop and search authorisations have been issued – across multiple channels, including social media – as well as providing the public with reassurance where needed.
Forces should also ensure that communities are aware that members of the public can accompany police officers on patrol and observe instances where 'no suspicion' searches have been authorised. Where this is not possible, or if a stop and search has not taken place during patrol, panel members can be given access to body-worn footage to view a stop and search being carried out, providing this does not breach General Data Protection Regulations (GDPR).
Greater transparency is also being applied to stop and search data, with forces providing scrutiny panel members with information relating to the gathering and processing of people's data, as well as giving them access to stop and search records.
Should panel members question the use of stop and search powers, forces should provide them with an explanation and, where necessary, guidance for data interpretation and, if practicable, additional information relating to stop and search, such as body-worn video footage, training materials, complaints and statistics.
Responding to news of the updated guidance, Nina Champion, Director of the Criminal Justice Alliance, said: "We welcome the College of Policing publishing guidance on improving community scrutiny of stop and search. Giving communities the opportunity to scrutinise use of stop and search powers can improve transparency and accountability, reduce unfair and disproportionate use, and help restore trust.
"Disproportionate and unfair use of stop and search is traumatising and alienating young black men. It has damaged community trust in policing, and stops people from coming forward if they are victims or witnesses of crime, undermining efforts to tackle violence.
"The Home Office should now build on this by establishing a national body to assist and oversee stop and search community scrutiny groups, as well as providing sufficient funding to implement the recommendations set out in the guidance.
"The Home Office should also make community scrutiny of stop and search mandatory for each police force, and ensure access to body worn video footage of searches to enable effective monitoring. Effective community scrutiny will lead to better policing, increased trust, and safer communities for all."