New chief constable to bring wealth of experience and commitment to Essex
Ben-Julian (BJ) Harrington has been selected as the proposed candidate to be the next chief constable of Essex Police.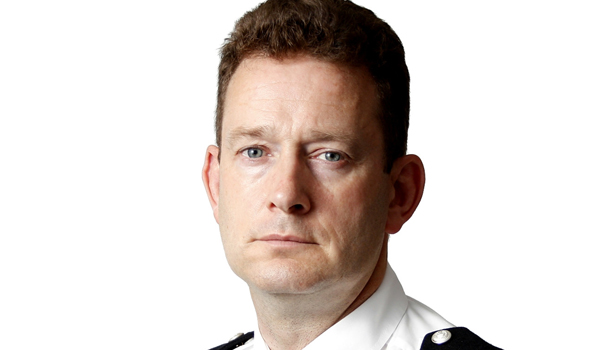 Roger Hirst, the Police, Fire and Crime Commissioner for Essex, said Mr Harrington will bring a wealth of experience to the role and has made a significant impact since joining Essex Police as temporary deputy chief constable in April 2017. 
Until arriving in Essex last year, Mr Harrington served all his career in the Metropolitan Police Service (MPS). 
Since joining the service in 1990 he has held mostly operational roles, and has commanded major events including state visits, the 2012 Olympic Games and Notting Hill Carnival. 
Mr Hirst said: "Mr Harrington is an outstanding leader who comes to this role with over 27 years of operational experience both in Essex and in the Metropolitan Police Service. During the interview process Mr Harrington clearly demonstrated his leadership and his strong commitment to Essex Police." 
Mr Harrington said it is a privilege to be named the preferred candidate to lead a force full of energetic and talented people doing the most difficult of jobs. 
"In the fourteen months I have spent in the county I have seen up close the challenges officers, staff and volunteers face and the frustrations our communities feel. But above all what I see is a determination to do the best we all can to keep our county as safe as possible," he added. 
"My job will be to tackle violent crime whether its roots are in domestic violence or drug dealing, build on already strong relationships with community safety partners in Essex and our vital partnership with Kent Police, and make sure the people who put themselves in harm's way every day to protect the public are themselves protected." 
Mr Hirst added: "Essex Police has come a long way over the last few years and this has been reflected by the independent inspections carried out by Her Majesty's Inspectorate of Constabulary and Fire and Rescue Services, the confidence of officers and the relationships they have with their local communities. 
"Mr Harrington has made a significant contribution to this improvement and I am confident he will continue to deliver improvements for the people of Essex." 
Mr Harrington has served in many London boroughs as he rose through the ranks. After commanding operations and crime investigation in Lewisham, he was promoted to chief superintendent in charge of the MPS's three command and control centres, bringing about significant change and consolidation of new operating systems. He continued as a public order commander at events such as Notting Hill Carnival and, within this, led the MPS-wide review into stop and search. 
In the summer of 2012, he worked as one of the Silver commanders for the London Olympics and, from there, was seconded to the MPS One Met Model change team. In this role he led the development and change of pan-London policing operations and specialist crime. 
Mr Harrington completed the Strategic Command Course in 2014 and, in October 2014, was promoted to Area Commander for North London. In June 2015 he was given responsibility for public order and operations policing across the whole of London. 
Since his secondment to Essex Police as temporary deputy chief constable in March 2017 he has assumed national policing portfolio responsibility for events policing and training, tactics and equipment. 
Throughout his senior career, BJ has led some high-profile and sensitive operations, including Gold Commander for State visits, large-scale public disorder and ceremonial events. He maintains his role as Public Order Gold, Strategic Firearms and Counter Terrorism Commander. 
Mr Hirst said the recruitment process was rigorous and transparent, and involved written exercises, media tests, psychometric testing and meetings with key stakeholders as well as an interview with an independent panel.  
The panel included Mr Hirst; Lynne Owens, the cirector-general of the National Crime Agency; Lyn Carpenter, the chief executive of Thurrock Council; Gavin Jones, the chief executive of Essex County Council; and Ian Davidson, the chair of Safer Essex. 
The appointment is subject to a Police, Fire and Crime Panel confirmation hearing which will meet on June 28.