New app on officer assaults will 'trigger support' for victims
A "game-changing" app is being launched to collect detailed data on the assaults suffered by police officers – and to make sure victims get the support they need.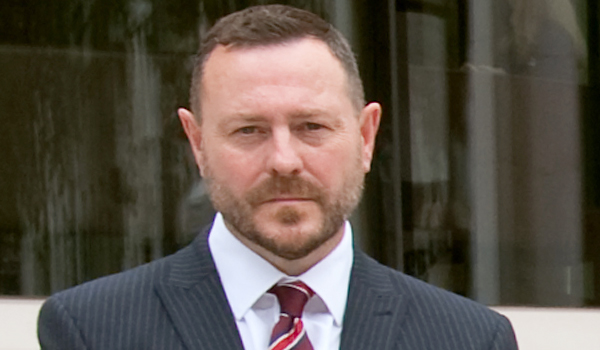 The National Police Assaults Data app forms part of Operation Hampshire and is being trialled by City of London Police before being rolled out to all forces in England and Wales.
The initiative is being driven through the College of Policing, the National Police Chiefs' Council, and the national police wellbeing service Oscar Kilo.
Chief Inspector Dave Brewster, who is on attachment to Oscar Kilo from the Metropolitan Police Service, said: "We need a way of gathering police assault data, at a detailed and consistent level. There were around 37,000 assaults on police reported between 2020 and 2021.
"But the data we have only tells us that about 65 per cent of those were assaults without injury and the remainder were assaults with injury. It doesn't tell us who was punched, bitten, spat at, kicked; it doesn't tell us the context of the assault, where it took place, or the age and length of service of the officers involved.
"In order for us to learn as an organisation, and improve kit, equipment, training and policy, we need to really understand the scale and trends of what's happening to our colleagues.
"We want to reduce assaults, lessen the impact of assaults and improve the wellbeing support around them. This is potentially game-changing for policing."
There were 36,969 assaults on police officers in England and Wales in the last financial year– an increase of more than 20 per cent on the previous year. This breaks down to 720 assaults a week, 101 assaults on police officers every day and more than four assaults every hour, said Chief Insp Brewster.
The new app allows officers to record assaults, signposts supervisors to do welfare assessments, then feeds in to national figures to support the Police Covenant and help tackle the problem.
The app is quick and simple to use and sits within Microsoft Office 365. It was developed with the National Enabling Programmes, part of Police Digital Service, in partnership with Microsoft and its partner Agilisys.
City of London Police Federation chair Mike Reed said: "As a Federation, this is a fantastic opportunity to support our membership. The app is on the force IT, and it takes just four minutes for a supervisor to fill in. Then it will trigger processes to ensure that victims are looked after."
Real-time information is a crucial part of Protecting the Protectors, added City of London Police Inspector Luke Harley.
He said: "For too long, forces have been complacent about officers and members of police staff being assaulted. Police are entitled to the same level of care and treatment as any other victim of crime. By adhering to the seven-point plan of Operation Hampshire we will ensure that the care and level of investigation into assaults on the police is at the same standard as for members of the public."
Operation Hampshire lead Police Constable Barry Jarvis agreed, saying: "We need to change attitudes and make sure that everyone gets the support they need – we don't come to a job to get beaten up."
Operation Hampshire is a national project providing a comprehensive response to police assaults, incorporating the key themes of supervision, wellbeing, communication, investigation and criminal justice. It has been developed in response to a number of recommendations from the Officer and Staff Safety Review (OSSR), which was published in September 2020.