New APCC chair to 'articulate concerns of real people'
Katy Bourne OBE has been elected Chair of the Association of Police and Crime Commissioners at its Annual General Meeting.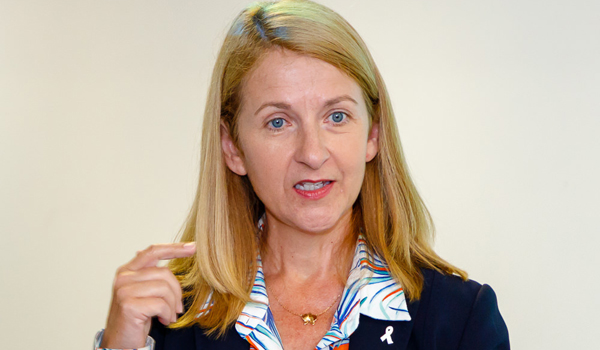 The police and crime commissioner (PCC) for Sussex will lead the organisation for the next year and takes over from Mark Burns-Williamson, who becomes a vice-chair.
The election of Ms Bourne, a Conservative PCC, continues the recent rotation of chairs between the main political parties.
Mr Burns-Williamson, a Labour councillor and PCC in West Yorkshire, will share vice-chair duties with the independent PCC for Gloucestershire Martin Surl.
Ms Bourne said she will use every moment of the next year to raise the profile and influence of PCCs for the benefit of officers, staff and communities across England and Wales.
In particular, she highlighted what will be her key areas of focus: Supporting our people – police officers and staff; building public confidence and their consent to be policed; channelling innovation for an agile response to crime trends and threats; and developing a whole-systems approach to the Criminal Justice System.
"Ultimately, our work is about making a real difference through articulating the concerns of real people and ensuring our police forces make our communities safer," she said.
She praised the work of her predecessor, especially on serious violence and modern slavery.
Ms Bourne was first elected PCC for Sussex in 2012 and re-elected in 2016, when she more than doubled her majority.
She is a former director of the College of Policing Board and former advisor to the editorial board of the Guardian Public Leaders Network.
Her current roles include: Chair of the Sussex Criminal Justice Board; Chair and National Spokesperson of the Association of Police & Crime Commissioners Digital Policing & Technology Portfolio; and Chair and a non-executive director of the national Police ICT Company.
Ms Bourne was awarded an OBE in the 2019 Queen's Birthday Honours.