New ACC appointment completes force's all-temporary chief officer team
Wiltshire Police has created an entire temporary chief officer team with the appointment of a new interim assistant chief constable.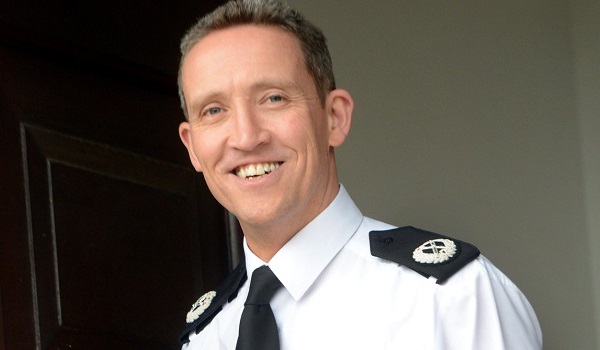 Detective Superintendent Craig Holden marks the latest temporary appointment at Wiltshire Police since former Chief Constable Mike Veale's transfer to Cleveland.
Mr Holden, who has served in Wiltshire for nearly 18 years, joins temporary Chief Constable Kier Pritchard and Temporary Deputy Chief Constable Paul Mills – who were both promoted from ACC roles earlier this year.
All three officers are expected to take up their new posts in early March.
Mr Holden said: "I'm delighted to be given this opportunity and I'm looking forward to the challenges ahead.
"Having worked in Wiltshire since 2000, I have developed a strong understanding of and passion for our county and the communities within it.
"I look forward to continuing to make Wiltshire one of the safest places in the country to live and work."
Mr Veale's departure to take charge of Cleveland Police in January prompted the appointment of Mr Pritchard as chief constable until a suitable replacement can be found.
Mr Pritchard later appointed Mr Mills as his temporary deputy – the first DCC in Wiltshire since the role was removed in an attempt to reduce internal bureaucracy.
The force claimed his appointment would provide "additional stability" to the senior leadership team.
Mr Holden began his policing career with Cheshire Constabulary in 1994, before joining Wiltshire Police in 2000.
Since then he has held a range of roles including head of public protection and head of crime for Swindon.
Mr Pritchard said: "Craig will be a real asset to the senior command team and offers a wealth of policing experience.
"He has worked for and within our communities here in Wiltshire for 18 years and his passion for policing is evident to all.
"Along with the wider senior command team, Craig will help us build on our successes and continue to provide the best service possible for all those in our county."