Nerve agent officer admits 'life won't be the same' as he leaves hospital
A police officer left in a critical condition after being exposed to the nerve agent used on a former Russian spy and his daughter has been discharged from hospital.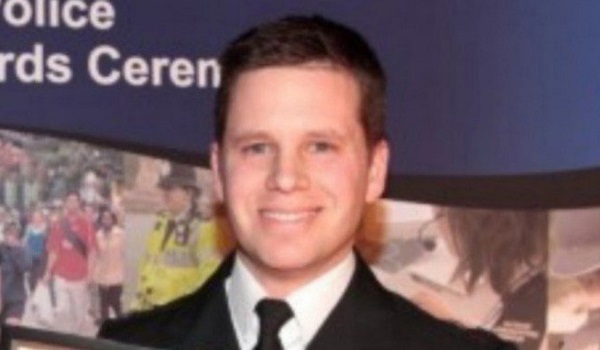 Detective Sergeant Nick Bailey was left seriously ill after being first responder to the attack on Sergei Skripal, 66, and 33-year-old daughter Yulia in Salisbury on March 4.
The pair remain in a coma in hospital – in a critical but stable condition.
Det Sgt Bailey said that "normal life for me will probably never be the same" as he also thanked hospital staff.
The released Wiltshire Police officer said in a statement that there were "no words" to explain how he felt, adding: "It really has been completely surreal".
He added: "I have been so very overwhelmed by the support, cards and messages I have received – everyone has been so incredible."
Salisbury District Hospital, where the Skripals are being treated, said 48 other people had sought medical advice following the attack.
Cara Charles-Barks, chief executive of Salisbury NHS Foundation Trust, said hospital staff were "working around the clock" to care for the Skripals.
Meanwhile, a judge has granted permission for blood samples to be taken from former Soviet double agent and his daughter for testing by chemical weapons experts after a specialist court hearing.
Mr Justice David Williams said doctors at the trust could provide blood samples and copies of medical notes to the Organisation for the Prohibition of Chemical Weapons (OPCW).
The judge announced his decision on Thursday (March 22) after a private hearing in the Court of Protection, where issues relating to people who lack the mental capacity to make decisions are considered, earlier this week.
He said both the Skripals were unconscious in hospital in Salisbury and therefore unable to give their consent to blood samples being taken or tested.
The judge, based in the family division of the High Court in London, said he had concluded that such moves were in the best interests of father and daughter, adding that it is unclear if the pair – who were found slumped on a shopping centre bench in Salisbury – would fully recover from the nerve agent attack.
British authorities confirmed they were poisoned by a deadly nerve agent called Novichok.
Theresa May is pressing for a united statement from the European Union condemning Russia for the poison attack.
Foreign ministers of the 28-nation bloc issued a statement on Monday (March 19) voicing "unqualified solidarity" with the UK, but stopping short of pointing the finger of blame at Moscow.
Arriving in Brussels for a summit of the European Council, Mrs May said she would brief fellow leaders on the "brazen and reckless" use of chemical weapons on European soil and leave no doubt that she sees it as part of a pattern of Russian aggression which requires a united response.