Nerve agent attack one of 'biggest and most complex cases UK counter-terrorism officers ever worked on'
The Metropolitan Police Service (MPS) has warned that the investigation into the Salisbury nerve agent attack that left an officer in a critical condition may take "many months" to establish what exactly happened.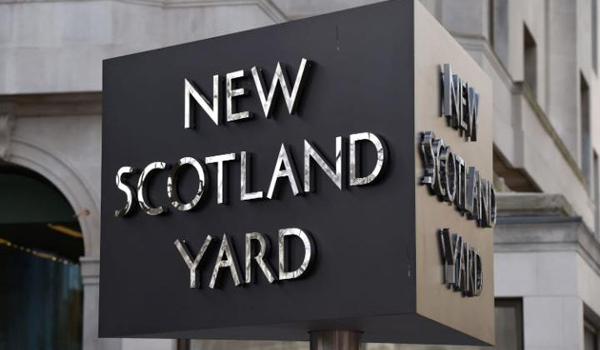 MPS counter terror officers said the operation is "one of the largest and most complex" ever undertaken with around 250 detectives working on the case.
Officers are looking through more than 4,000 hours of CCTV footage, are examining nearly 800 exhibits, and have taken around 400 witness statements.
British authorities have said that former Russian double agent Sergei Skripal, 66, and his daughter Yulia were poisoned on March 4 with a Soviet-era military-grade nerve agent called Novichok, and that the Russian government was likely responsible – an allegation categorically denied by Moscow.
Wiltshire Police Detective Sergeant Nick Bailey was one of the first to go to the aid of the former intelligence officer and his 33-year-old daughter, who were found slumped on a bench in Salisbury. They remain critically ill while the officer is reportedly recovering but still in a serious but stable condition.
"Searches are ongoing in the Salisbury area and at this stage it is not possible to put a timescale on how long these may take to conclude," the MPS statement said.
"Specialist search officers wearing protective equipment continue to carry out a meticulous, systematic search for evidence to support the investigation."
It is not clear how the poison was administered to the Skripals, though reports include it being hidden in the suitcase of his daughter – suggesting the would-be assassin may never have left Russia – or that the substance was smeared on the handle of Mr Skripal's car, poisoning him when he touched it.
Multiple sites in Salisbury remain cordoned off by investigators, including a Zizzi restaurant and the Mill pub that the Skripals visited on the day they collapsed, as has a ticket dispenser at a Sainsbury's supermarket car park.
Some 46 people have been assessed in hospital after reporting poisoning symptoms since the Salisbury attack. All have been discharged except the Skripals and Det Sgt Bailey.
Wiltshire Police Deputy Chief Constable Paul Mills said no further members of the public have required hospital admission.
He added: "We have identified 131 people who potentially could have been in contact with the nerve agent and each of these has received calls to ensure their wellbeing.
"None of these persons have developed symptoms that would indicate they have been exposed to the agent."
However, hundreds of people may have been unknowingly poisoned by the nerve agent, according to its creator Vil Mirzayano.
Symptoms of exposure to tiny amounts of Novichok can take years to surface with potential victims needing medical surveillance for life, the Russian scientist has warned.
People could develop "headaches, difficulty thinking and coordination issues", he told Sky News while the Skripals could be left "invalids for life", he claimed.
The poison – at least ten times more powerful than nerve gas – was designed to do "irreparable" damage to the human body and there was no cure, said Mr Mirzayanov, who revealed its existence to the world when he defected to the US?in the 1990s after working for Russia's chemical weapons institute.
This week Prime Minister Theresa May said the evidence presented to date left her in no doubt that "the Russian state is culpable for what happened on the streets of Salisbury".
But Russian president Vladimir Putin dismissed claims of Russia being behind the poisoning as "nonsense", arguing that Skripals would have died instantly if they had been attacked with a nerve agent.
Describing the attack as a "tragedy" that he claimed only to have learned about from the media, he said: "The first thing that comes to my mind is that should it really be a warfare agent, people would have died instantly.
"It is an obvious fact. Russia does not possess such agents. We have destroyed all our chemical arsenals under the control of international observers."
Experts from the Organisation for the Prohibition of Chemical Weapons have arrived in the UK to take samples of the substance used in the case. It is expected their findings will take at last two weeks.
Britain has expelled 23 Russian diplomats as relations between the two countries sink to what may be their lowest since the end of the Cold War, and Russia has retaliated in kind.
Meanwhile, counter-terror officers have confirmed they have launched a murder investigation into the "unexplained" death of Nikolai Glushkov, former deputy director of Russian state airline Aeroflot.
The 69-year-old, who claimed political asylum in the UK after being convicted of fraud, was found dead at a residential address in New Malden on March 12.
The MPS said its specialist unit was looking into it "as a precaution because of associations that the man is believed to have had" but there was no evidence linking the death to the incidents in Salisbury. A post-mortem examination revealed the cause of death as "compression to the neck".
Home Secretary Amber Rudd has?intimated she might seek the reopening of police investigations into four mysterious deaths with links to Russia in the wake of the Sergei Skripal case.