NEP announces delivery partners for national cyber security and cloud services
Deloitte and BT have been awarded contracts to help police and crime commissioners (PCCs) "buy, manage and exploit ICT more effectively".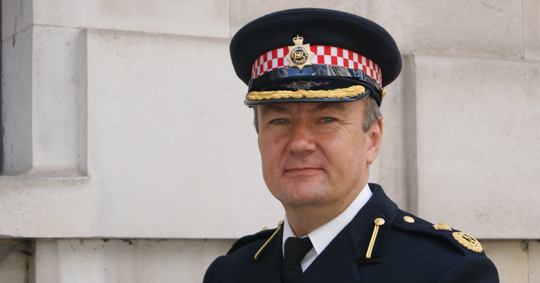 The deal to supply the National Enabling Programmes (NEP) will mean that forces in England and Wales will be able to access secure, cloud-based IT services and national standards that enable new digital ways of working and collaborating. 
Forces will however keep autonomy over making local IT decisions and maintain control over their digital assets, but the national contract will provide economies of scale. 
Deloitte will lead on the implementation of the programme, providing a range of services to help forces adopt the productivity services cloud platform, as well as enhancing access management and forces' cyber security. 
Deloitte and BT will jointly create a National Management Centre (NMC) for Policing, designed to provide monitoring capability for 43 forces in a "nationally co-ordinated, locally delivered service", with access to a centre of cyber excellence. 
The NMC will have "the ability to identify, manage and respond to internal and external cyber threats, while enhancing legislative compliance". 
The NMC will be based at one of BT's existing Security Operations Centres, keeping the data of all forces' secure against cyber attacks as each force application is uploaded to the Microsoft Azure Cloud, monitored by cyber security professionals. 
NEP Programme Director Wayne Parkes said: "The NEP is a key enabling tool that will deliver a foundational change within policing as we exploit new ICT resources in a unified way across our forces. This 'joined up thinking' will facilitate a radical change in both what the police do and how the public interact with us. 
"We are delighted that our delivery partners, Deloitte and BT, are now on board as we move to the next, exciting and challenging phase of the project." 
Ian Dyson, Commissioner City of London Police, said: "During 2017 and 2018 the NEP team has worked very successfully with a handful of forces to trial the implementation of these new technologies and business models. 
"Now with the delivery partners Deloitte and BT in place, we can begin the planned roll out to deliver and embed these changes across forces." 
Stephen Mold, Northamptonshire PCC and NEP Board member said: "The NEP is fundamental to our ability to deliver more efficient and effective policing services: developing systems that talk to each other, work to consistent standards and allow the sharing of data.   
"This programme will ensure all UK police forces are using the same software within the next two years, improving public safety and the effectiveness of frontline police officers."  
Bill Hall, Partner, Deloitte, said: "Deloitte is delighted to have been awarded the role of the Client Side Delivery Partner for the NEP.  We look forward to working with Wayne Parkes and his team to ensure the success of this ambitious programme."    
Colm O'Neill, MD Major Business and Public Sector, BT, said: "The need for the police to protect digital evidence, intelligence and front-line services from cyber-attacks has never been greater.  
"So our new National Management Centre for Policing will provide them with a cyber-security centre of excellence. Cyber-crime is also borderless, so information-sharing and greater collaboration is needed across all forces.  
"We will help the police prevent and combat cyber-attacks in a more joined up fashion while securing the network and applications that will move into the cloud – one of the biggest IT transformations policing has ever seen."   
The NEP was established in 2016 to modernise and introduce more consistency across ICT systems in the police service, including cloud-based services and improved cyber-security technologies, and approximately £100 million has been invested.