Neo-Nazi terror arrests: National Action suspects `are in the Army`
Four soldiers have been arrested on suspicion of preparing acts of terror as members of a banned neo-Nazi group.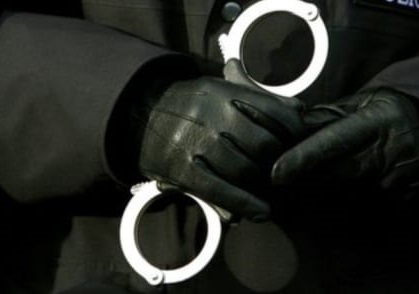 Four soldiers have been arrested on suspicion of preparing acts of terror as members of a banned neo-Nazi group. The men, all from different parts of the country, were detained as part of a "pre-planned and intelligence-led" operation, West Midlands Police (WMP) said. They are being held on suspicion of having allegiance to the British far-right organisation, National Action. The arrests were carried out with West Midlands Counter Terrorism Unit in conjunction with the Wales Extremism Counter Terrorism Unit and the East Midlands Counter Terror Intelligence Unit. The quartet – a 22-year-old from Birmingham, two 24-year-olds, one from Ipswich and another from Northampton, and a 32-year-old from Powys – are being held at a police station in the West Midlands. The force said there was "no threat to the public`s safety" as the Army confirmed all were "serving members" of the armed forces. In a statement, WMP said the suspects were arrested "on suspicion of being concerned in the commission, preparation and instigation of acts of terrorism under Section 41 of the Terrorism Act 2000; namely on suspicion of being a member of a proscribed organisation (National Action) contrary to sec 11 of the Terrorism Act". An Army spokesperson added: "These arrests are the consequence of a Home Office police force-led operation supported by the Army. This is now the subject of a civilian police investigation and it would be inappropriate to comment further." Last December, National Action became the first extreme right-wing group to be banned by Home Secretary Amber Rudd under terrorism laws. Being a member of – or inviting support for – a proscribed organisation is a criminal offence carrying a sentence of up to ten years in prison. Ms Rudd said at the time: "National Action is a racist, anti-Semitic and homophobic organisation which stirs up hatred, glorifies violence and promotes a vile ideology, and I will not stand for it." The Government said National Action was a neo-Nazi group established in 2013 with branches across the UK, and which the Government said is 'concerned in terrorism'. A Home Office spokesperson said: "The group's online propaganda material, disseminated via social media, frequently features extremely violent imagery and language. National Action also promoted and encouraged acts of terrorism after Jo Cox's murder."