Neighbourhood policing numbers 'sorely absent'
More boots on the ground are needed to reassure the public they are being protected from crime, claims the Police Federation of England and Wales (PFEW) after a survey suggested almost six in ten people are worried about the lack of visible presence.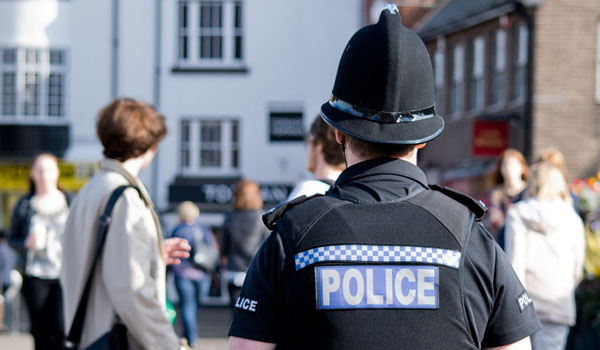 PFEW operational policing lead Simon Kempton denied claims by the Daily Mail that police have "lost control of the streets" following a public confidence survey by the newspaper.
However, Mr Kempton said the results highlight the pressing need for investment in neighbourhood policing, as 60 per cent of respondents said they had not seen an officer on the beat for the last year.
Around 76 per cent of people added that they would like to see more officers on regular foot patrols in their neighbourhoods.
Police numbers in England and Wales have fallen by almost 22,000 since 2010, 80 per cent of whom were lost from the front line.
The Mail's survey, which questioned 2,000 people, found 57 per cent thought police have lost control of the streets as criminals no longer fear being caught.
The findings follow the recent results of Her Majesty's Inspectorate of Constabulary and Fire and Rescue Service's (HMICFRS) PEEL effectiveness inspection, which claimed "cracks are beginning to show" due to dramatic increases in demand.
The College of Policing recently published new guidelines to support neighbourhood policing.
Mr Kempton said: "We are moving towards becoming a purely reactive service – and worryingly we are struggling to meet the 999 call demand in some areas as highlighted by the recent HMICFRS peel report – although I don't think we have reached the stage where we have lost control of the streets to criminals as some survey respondents seem to think.
"What is clear that most people are supportive of police officers, they just want to see more of them out and about helping to keep the public safe."
"The college has a whole committee looking at this, but what is already clear is that greater investment – both monetary and in terms of personnel – is needed to put the boots back on the ground where they have been so sorely absent," he added.