Neighbourhood officers honoured at inaugural Local Policing Awards ceremony
The efforts of response teams, call handlers, police community support officers (PCSOs) and Special Constables across the country were recognised at the first ever National Local Policing Awards.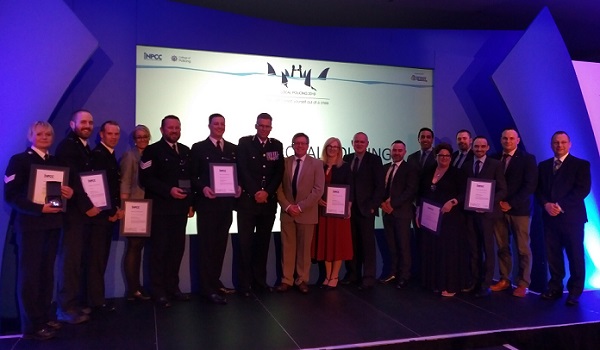 Leicestershire Chief Constable Simon Cole, who presented the awards as part of the National Police Chiefs 'Council's conference on local policing, said they were: "an opportunity to celebrate the innovative and valuable work that is undertaken daily throughout Local Policing to ensure that our communities are safe from harm." 
Officers from Essex Police won the award for Response Team of the Year for their work on a number of high–profile, serious, and emotionally challenging incidents, as well as targeting and tackling gang activity. The officers from Chelmsford Local Policing Team's C Shift were the first on scene following the murder of John Pordage in August 2017, while two members of the team were injured by a woman with a knife found to be in mental health crisis in December of the same year. 
Sergeant Kiersten Knott of West Yorkshire Police won Response Officer of the Year for demonstrating great leadership, strength and resilience that resulted in the arrest and conviction of a male for abduction and assault of a child.   
PC Matthew Eld, beat officer for the Westcotes neighbourhood in Leicester, won the Community Police Officer of the Year Award. He was recognised for going above and beyond to identify 'wider' issues affecting his beat, including working with internal and external partners. He has even begun learning Polish to improve his links with part of the local community.  
Other categories included Outstanding Contribution to Child Centred Policing; Innovation in Community Policing, PCSO of the Year and Call Handler of the Year.