Nearly 8,000 Prevent referrals show growing public trust
"Trust and support" for the Prevent counter-radicalisation scheme is growing, according to the national lead.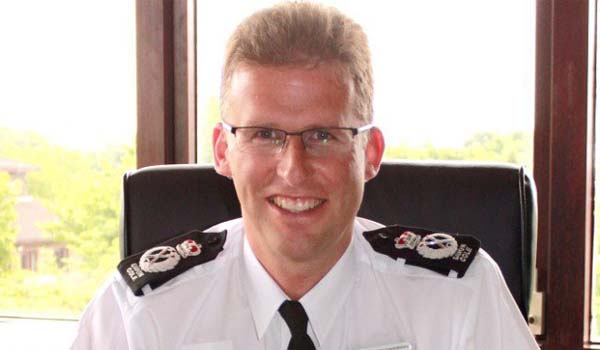 "Trust and support" for the Prevent counter-radicalisation scheme is growing, according to the national lead. New Home Office figures show 7,631 people were referred to Prevent in 2015/16 – the year that a duty to report people suspected of extremism was introduced. A third of these referrals were made by schools and universities, while police referred 2,377, or 31 per cent. Nearly 2,800 people left the process without needing any further action and half were signposted to alternative services. Just 1,072 were passed on to the Government's specialist 'Channel' programme to turn them away from terrorism. Chief Constable Simon Cole, the national lead for Prevent, called on the public to trust Prevent partners with their referrals. "In order for Prevent to be effective, it needs the support of the public, police colleagues and the many public sector workers like education and health professionals who we are asking to help safeguard vulnerable people from radicalisation," he said. "These figures demonstrate that trust and support is growing. Each of these 7,631 referrals was someone trying to guide a person they had concerns about away from harm and towards the help they may have needed. "Partners in the police and other public sectors are getting better at identifying appropriate referrals. But if we are to successfully stop vulnerable people from being drawn into violent extremism, then family members, friends and community leaders must come forward sooner to us with their concerns." The figures, published on Thursday (November 9), show the majority of people referred to Prevent were aged 20 or under. Sixty-five per cent of referrals were made due to concerns about Islamic extremism and ten per cent related to far-right extremism. A quarter of all Prevent referrals and of people receiving Channel support came from London, with the second highest levels recorded in the North East region. Channel is a voluntary initiative that provides multi-agency support to people at risk of being drawn into terrorism. A total of 381 people received Channel support following a panel meeting in 2015/16. Ninety-six per cent of these have since left the process, and 16 are still receiving support. The Home Office believes 83 per cent of those who have left are now less vulnerable to radicalisation. Another 63 people withdrew from Channel early, but still have access to alternative support. The Home Office was unable to clarify why they dropped out of the service.