Nearly 2,600 MPS officers injured while using force each year, data suggests
Data collected on police use of force has revealed that seven Metropolitan Police Service (MPS) officers are injured every day.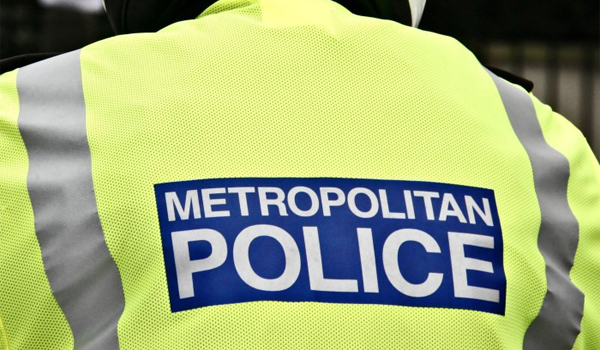 Data collected on police use of force has revealed that seven Metropolitan Police Service (MPS) officers are injured every day. More than 630 officers received minor injuries while applying force between April and June this year. Another ten officers sustained "severe" wounds. The figures, released under a new national transparency requirement, suggest as many as 2,572 officers are being injured while restraining suspects each year. MPS officers used force 12,605 times in total over the three-month period. Commander Matt Twist said collecting this data represents a "positive step" for the MPS. "It gives senior officers an enhanced ability to scrutinise the decisions officers take daily, and help influence the way we train officers in use of force tactics, and to ensure we are giving them the right equipment," he added. "It will also ensure transparency to the public who will get a better idea of what officers face on a day-to-day basis." Compliant handcuffing was the most common tactic used during use of force incidents with nearly 5,400 occurrences. However, non-compliant handcuffing was used 3,174 times, and officers had to use 'unarmed skills' on 3,225 occasions. Almost half of the 1,102 incidents where Tasers were deployed involved suspects simply being 'red-dotted', and the devices were discharged 100 times over the period. Firearms were aimed at suspects 281 times – more than three a day – but were only fired twice. The largest proportion of people detained were white (45 per cent) but 36 per cent were black, compared with approximately 13 per cent of London's population. Nearly 14 per cent of people were believed to have mental health issues, and 96 use of force incidents occurred in mental health settings. Another 55 incidents were recorded in ambulances. The statistics are being released due to a new transparency initiative launched by the National Police Chiefs' Council in April. The data is intended to show which tactics are more effective at preventing harm to officers and suspects. However, the MPS said it has not evaluated the figures as yet to show which methods of restraint are most commonly features in injury incidents. Some of the information will be submitted to the Home Office as part of the annual data return. However, West Midlands Police has refused to complete the ten-page NPCC form, as Chief Constable Dave Thompson believes the process is unnecessarily bureaucratic. Mr Twist claims the system used by the MPS takes "about two to three" minutes to complete. He added: "The process of recording can be very quick." He hopes that in the future, it will be completed through an app on officers' mobile devices. Other forces that have released their data include: Bedfordshire Police; Hertfordshire Constabulary; Cambridgeshire Constabulary; British Transport Police; Thames Valley Police; Hampshire Constabulary; South Wales Police; Nottinghamshire Police; Cumbria Constabulary; and Derbyshire Constabulary. The Kent, West Yorkshire, Durham and Sussex forces intend to publish their figures over the next few weeks.