NBPA: Home Secretary's tweet was 'populist, divisive and unhelpful'
The president of the National Black Police Association (NBPA) has criticised Sajid Javid for his comments on racial profiles of paedophile rings as divisive.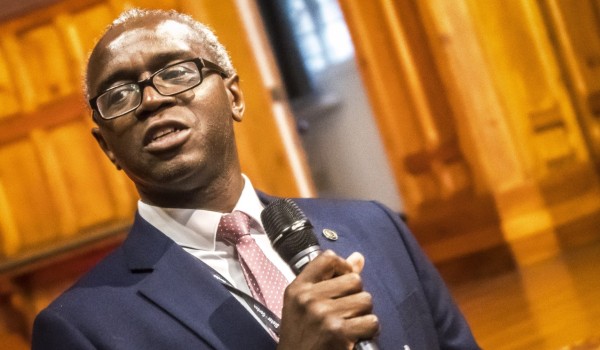 Tola Munro warned the Home Secretary, who is of Pakistani heritage, that his response to the conviction of a paedophile ring in Huddersfield could be used against Asian members of British communities and lead to black and minority ethnic (BAME) officers being targeted. 
Mr Javid tweeted on Friday (October 19): "These sick Asian paedophiles are finally facing justice. I want to commend the bravery of the victims. For too long, they were ignored. Not on my watch. There will be no no-go areas". 
Mr Munro described the post as "muscular liberal" which stood in stark contrast with Mr Javid's commitment to tackling race issues in the Criminal Justice System, views he expressed just last week in a video address to the NBPA National Conference. 
The paedophile group was sentenced on Friday for raping and abusing girls as young as 11. Twenty members were found guilty of more than 120 offences. 
Mr Munro said: "We note that this is a UK wide malady with the media emotively classifying some suspects as a white paedophile ring and others as Asian grooming gangs." 
He added that "the impact of the Home Secretary's tweet will not be lost on the bigoted extreme right" and said that self-appointed far-right leaders such as Tommy Robinson will use the comments to vilify their actions. 
Nazir Afzal, a former Chief Crown Prosecutor in north-west England has also slammed the tweet saying "it's not their race or ethnicity that drives their behaviour".  
In a statement, the NPBA president said he hoped to draw Mr Javid's attention to the latest figures showing a 14 per cent increase in race hate crime between the period 2016/2017 and 2017/2018 and a 40 per cent increase in religious hate crime over the same period. 
"Those statistics also show a clear link between national incidents and spikes in Race Hate Crime. Your words will be used against Asian members of British communities who would equally condemn paedophile of grooming gangs regardless of their race. And you have made targets of BAME police officers and staff which form seven per cent of your own English and Welsh police forces," Mr Munro added. 
"The NBPA would welcome a more reasoned, less emotive or knee-jerk response which looks into the intricacies and complexities of what we deal with on a daily basis, Child Sexual Exploitation".