Nazi sentenced over terror plot at LGBT event
A white supremacist who planned a machete attack at a gay pride event has been handed an indefinite hospital order.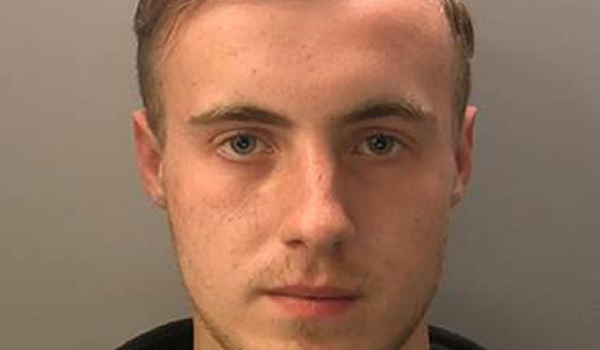 Ethan Stables, 20, plotted to launch the attack at the New Empire pub in his hometown of Barrow, Cumbria.
But he was arrested by officers on June 23, 2017 on his way to make his final reconnaissance visit.
Although he was unarmed when he was arrested, officers searched his home and found an axe, machete and knives, Leeds Crown Court heard.  He also extensively researched firearms online.
Stables had a swastika hanging on his bedroom wall and bought a new Nazi armband after one was confiscated following his arrest.
His plot was foiled after officers were tipped off about a message he posted on a far-right Facebook group, in which he claimed he was going to slaughter several gay people at an event near his home.
Stables told the court he posted the comments on Facebook to impress members of the group because he was ashamed that he was bisexual.
However, he was found guilty on February 5 of preparing terrorist acts, making threats to kill and possession of an explosive substance under suspicious circumstances.
Sentencing was delayed as psychiatric reports for Stables – who was diagnosed with Asperger's syndrome prior to his arrest – were prepared.
Passing sentence, Judge Peter Collier said the 20-year-old would have been released in five to ten years if he had given him a prison term, while the indefinite hospital order means he will only be released following a mental health tribunal decision.