National rollout of 'misogyny' hate crime policy under consideration
Forces across the country could soon start treating gender-based abuse as hate crimes, according to the national lead.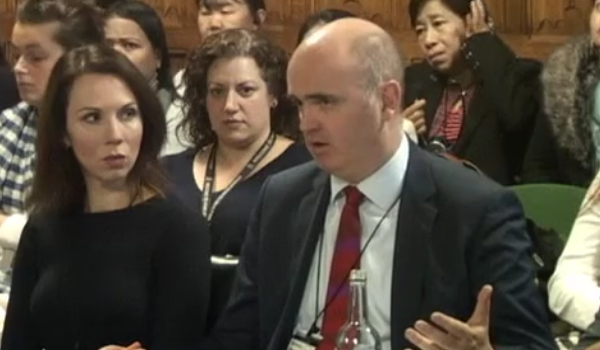 Forces across the country could soon start treating gender-based abuse as hate crimes, according to the national lead. A pilot project in Nottinghamshire that has seen the force respond to misogyny as an aggravated offence will shortly report back to the National Police Chiefs' Council (NPCC). Assistant Chief Constable Mark Hamilton, national lead for hate crime, believes "the time is right to consider" a national rollout of the policy as it will show victims that reports will not be dismissed. He told the parliamentary Women and Equalities Committee that forces "are going to try to take this forward". "By indicating to society that the law will take this behaviour more seriously than a crime that is not motivated for these reasons, hopefully that is an indicator to victims that there is more reason to come forward and that the criminal justice system will take them seriously," he said. The majority of forces currently treat five kinds of abuse as hate crime – offences aggravated by race, religion, sexuality, disability and gender identity. However, since June 2016, Nottinghamshire Police has also been responding to misogyny as a hate offence and investigated 31 reports within the first ten months of the pilot. Behaviour that falls under the new classification includes wolf-whistling, cat-calling and other unwanted sexual advances. Another two forces – North Yorkshire Police and Avon and Somerset Constabulary – have since also joined the programme, and a number of other forces are believed to be watching it closely. Mr Hamilton said the NPCC will consider whether any new national policy should be "single-gender female" or "gender-based", meaning that abuse against men would also become an aggravated offence. It will also look into whether national implementation would require a change in law or if it could be introduced through guidance issued to forces. He also said that a reform would have to be supported by other criminal justice agencies. "My slight concern would be that the police would move on their own," he said. "It's whether or not the criminal justice system from its end to end wants to respond to it. So it's a bigger debate than me. "What I would say is that the police at the minute through my portfolio are going to try and take this forward from our perspective." He added: "I think the time is right to consider it." Maria Miller, chair of the Women and Equalities Committee, said an inquiry into sexism and sexual harassment is under consideration. She added: "There has been significant and growing concern over the past few years about routine sexism and sexual harassment that women and girls experience in their daily lives. "Recent allegations that have emerged across different sectors have amplified this."