National protocol to stop children in care being unduly criminalised
A national framework has been introduced to reduce the "unnecessary criminalisation of looked-after children" and guide "staff who think they just have to police children, rather than parent them".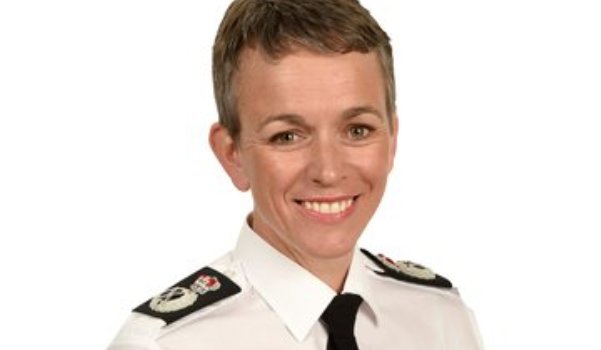 It is the first time there have been national guidelines to ensure policing is not unnecessarily criminalising children and those who have left care, known as 'care leavers', in their own homes. 
It is also encouraging local partnerships to be developed as a preventative measure to stop problems with children and care leavers in their own homes resulting in calls to the police. 
The national policing lead for children and young people, Chief Constable Olivia Pinkney, who helped develop the protocol, said there were "some staff who think they just have to police children, rather than parent them, and it is these placements that this protocol sets out to address". 
The protocol "sets out best practice for avoiding the criminalisation of looked-after children and care leavers up to the age of 25", and all areas are encouraged to implement it as soon as possible. 
It aims to "avoid the prosecution of looked-after children wherever possible". 
Ms Pinkney said: "The key principles within the protocol are to work with all care settings and partners, in order to prevent problems occurring. We are keen to make good practice, common practice. 
"The success of the protocol will be determined by the uptake of forces imbedding it locally, in order to reduce the criminalisation of children in care. We will be monitoring uptake through the child centred policing national steering group." 
She adds that "many forces have already taken this route and have a locally agreed protocol in place", but the new framework "adds another layer, which means that where children travel across the country, liaison across forces can be undertaken under the umbrella of this protocol". 
An example of a force protocol already working is in Surrey, where it "has helped reinforce a holistic approach to incidents from criminal justice and children's social care agencies" with impressive results. 
Figures from the national protocol guidelines show that the Surrey initiative has led to a 92 per cent reduction in first-time entrants to the youth justice system, down from 1,499 in 2007/08 to 113 in 2017/18. There has also been an 18 per cent drop in reoffending over the same period.  
In the past ten years, the number of young people who enter the justice system for the first time nationally has fallen by 85 per cent. 
However, as the protocol highlights, "although the vast majority of looked-after children and care leavers do not get involved with the justice system, they remain over-represented compared with others".  
Evidence suggests children and young people who come into contact with the justice system tend to have a higher likelihood of offending. 
The new guidelines state that "children and young people, especially the most vulnerable, such as looked-after children" need to be diverted from the justice system when possible to reduce the burden of reoffending. 
The new national protocol aims to avoid the prosecution of looked-after children and care leavers by promoting an understanding of trauma and attachment and their impact on neuro-development, and also developing an understanding of situations in which children may have been coerced and subsequently criminally exploited, such as through County Lines or cannabis cultivation. 
It also encourages: 'positive parenting' while in care; learning from incidents; listening to children and young people's voice/views to inform practice; developing a strong understanding of local data and circumstances; the use of restorative approaches; and an attitude where all professionals ask themselves 'would such behaviour lead to an arrest if the child had been living with their family?'  
Local authorities and children's services trusts will be encouraged to implement the protocol between care providers (fostering services, children's homes and all other arrangements), police forces, youth offending teams, the Crown Prosecution Service and HM Courts and Tribunal Service, magistrates and health services so that agencies respond consistently and share necessary information when incidents occur. 
Additionally, local authorities should include or refer to the protocol in their 'local offer' to care leavers and health-commissioned services to provide 'enhanced' high-quality mental health assessments and support to looked-after children and young people as a basis for all-health planning.  
The new framework will also ensure looked-after children and care leavers get the same protection from criminalisation regardless of where they live or the type of placement they are in, underpinned by the use of all available data to enable a joint strategic needs assessment.  
And to maintain consistency across all regions, a common 'reference and core' framework is recommended. 
Ms Pinkney added: "Children's homes as a group are often tarred with the same brush and reported in a negative way, when the majority do an outstanding job, and love and care for children who can be challenging to love and care for." 
The national protocol on reducing unnecessary criminalisation of looked-after children and care leavers was launched on November 27 by the Department for Education, the Home Office and the Ministry of Justice.