National hate crime plan updated with new higher hate crime statistics
The Home Office has announced an update of the national plan for hate crime (October 16) on the day of the publication of the new hate crime statistics which have risen.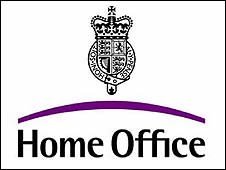 Timed to coincide with Hate Crime Awareness Week, it includes a Law Commission review into hate crime legislation and £1.5 million of new funding for support programmes set up to eradicate prejudice. 
The newly refreshed hate crime plan is aimed at all areas of hate crime: race, religion, sexual orientation, transgender identity and disability. 
The Law Commission review of hate crime legislation will investigate and assess how it can be improved and whether extra protected characteristics such as misogyny and age should be added. 
Additionally, the Place of Worship scheme has been extended by a further year and 45 more places of worship will be given almost £800,000 allocated for security improvements. 
There will also be a nationwide public awareness campaign starting in autumn 2018 to educate people about hate crime and its consequences; specialist hate crime training for emergency call handlers to improve police response and antisemitism and antimuslim roundtables hosted by Home Office ministers. 
Home Secretary Sajid Javid said: "Hate crime goes directly against the long-standing British values of unity, tolerance and mutual respect – and I am committed to stamping this sickening behaviour out. 
"Our refreshed action plan sets out how we will tackle the root causes of prejudice and racism, support hate crime victims and ensure offenders face the full force of the law." 
Communities Secretary, Rt Hon James Brokenshire MP said: "It is completely unacceptable that anyone should live in fear of intimidation and violence because of their beliefs or the colour of their skin. We must challenge prejudice and intolerance, whenever and wherever it appears in our society." 
Police and crime commissioners (PCC's) are also joining forces with chief constables and the public as part of the plan, and Lord Willy Bach, PCC for Leicestershire, made a call for the country to 'stand up and be counted.' 
A social media campaign named The Big Link-Up is taking place during National Crime Awareness Week which runs from October 13-20.  Public figures, organisations and individuals are participating in the online drive against hate crime with the hashtag #NO2HATE. 
PCC's posted selfies and group photos holding up a #NO2HATE sign. Lord Bach said: "The whole idea behind this campaign is to show our solidarity and unity in fighting hatred. With the nation's PCCs coming together as one, we are sending out a powerful message to our communities that those who breed hatred and contempt are the minority and will find no place in our society.
He added that the campaign also puts a spotlight on how 'repugnant' society collectively views hate crime, and that those who commit these crimes will face punishment from the law.
"I'm pleased to see 'The Big Link-up' receiving strong support and appeal to anyone who works with the public, including our youth leaders, volunteers and criminal justice partners as well as residents themselves to join us throughout the week in this symbolic rejection of hate crime," said Lord Bach.
Home Office figures just published (October 16) reveal that hate crime overall in England and Wales in 2017-18 have risen by 17 percent on the previous year.
There were 94,098 hate crimes recorded by the police in 2017-18 and this is a continuation of an upward curve, and the total hate crime figure has more than doubled since 2012/13 when there were 42,255 hate crimes recorded.
The statistics for 2017-18 show that there were 71,251 race hate crimes which accounts for 76 per cent of the total; 11, 638 or 12 per cent were sexual orientation hate crimes; 8,336 or nine per cent were religious hate crimes; 7,226 or eight per cent were disability hate crimes; and 1,651 or two per cent were transgender hate crimes.                                                                                                                                                               
.