National conference seeks to tackle growing violence
Representatives from Violence Reduction Units (VRUs) across England and Wales will today (July 15) come together to evaluate what progress has been made since their launch in 2019 and devise effective strategies for the future.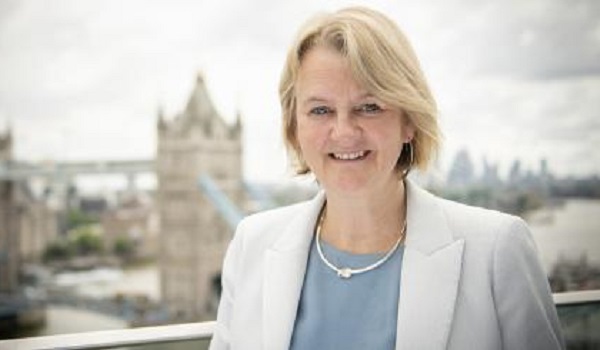 The VRU national conference provides an opportunity to hear from experts across the country on key themes, such as the role of education in reducing violence and provides an opportunity to learn from other units, collaborate with peers and share learnings and challenges to ensure progress continues.
VRUs adopt a public health approach to violence reduction and bring together different organisations, including the police, local government, health, community leaders and other key partners to tackle violent crime by understanding its root causes.
The event comes as many forces report growing rates of violent crime, with the capital is on track for the highest number of fatal teenage stabbings in more than a decade.
London's VRU is tackling violence through a programme of investment, partnership with public and voluntary sector organisations, developing research and data, putting our communities and our young people at the heart of a preventative and public health approach.
Last year alone it commissioned 126 programmes and projects that reached around 80,000 young people.
London VRU director, Lib Peck, will chair the first discussion on adolescent wellbeing and violence reduction, which includes talking about the importance of contextual safeguarding in developing policy and practice, and insight from Ben Lindsey, chief executive officer of Power the Fight, on its project working alongside young people living with trauma.
Ms Peck said: "We firmly believe that violence is preventable and not inevitable and our focus is on being a voice and a champion for young people in our city. We work really closely with VRUs across the country and I'm really pleased we are able to join together to share expertise and learn more about how we can collectively reduce violence and build stronger communities."
The Sussex Violence Reduction Partnership's (VRP) focus has been targeting the risk factors in young people that can increase vulnerability and potential involvement in serious violence.
In East Sussex, the VRP is running a programme in College Central aimed at reducing the risk of young people being drawn into exploitation and serious violence. There was a 63 per cent decrease in Fixed Term Exclusions across the 2019/20 academic year and numbers of young people coming to attention through the service also saw an 80 per cent reduction compared with the previous year.
Sussex police and crime commissioner Katy Bourne, said: "Our VRP has enabled Sussex Police, local authorities, community projects, Public Health England and the NHS to come together and develop a more dynamic approach to tackling serious violence, targeting the areas where interventions are needed the most.
"I'm proud that in Sussex public sector organisations are taking a united stand against serious violence by working together to make a real difference."
Chief Superintendent Tanya Jones said: "The VRP allows us to work closely with partners on a holistic approach to addressing the complex factors behind violent crime.
"Tackling violence is not solely about prosecuting individuals. We need to try and understand the reasons why a person might become involved in these offences if we are to intervene at an early stage and prevent this sort of crime.
"We adopt an evidence-based approach and have already seen encouraging levels of engagement across the county. We will continue to fully evaluate the work, in liaison with our partner agencies, to ensure it is successful in deterring and redirecting young people and children away from violent crime."
In Greater Manchester, the VRU works closely with the local community to tackle serious violence; local residents are actively involved in identifying solutions to prevent young people becoming engaged in violence and finding positive alternatives such as youth clubs and sports teams.
Since October 2019, there has been a 13 per cent decrease in average monthly knife-related hospital admissions compared to the previous 18 months in Greater Manchester. In 2020, nearly 12,500 victims of violent crime were referred to commissioned support services.
Greater Manchester's Deputy Mayor for policing and crime, Bev Hughes, said: "In the past three years, Greater Manchester's VRU has had a positive effect on the number of crimes in our city-region and it is also helping to raise hopes and aspirations of our young people.
"Greater Manchester is pleased to work alongside other VRUs to deliver the national conference, which will highlight some of the common and persistent challenges that VRUs across the country face. Although we can see that positive change is underway, there is still work to do and to overcome the challenges we face, we need to take action together."