National Action: 11 suspected members of banned neo-Nazi terror group held
Counter-terror officers have arrested 11 alleged members of a banned neo-Nazi group as part of an operation across England and Wales.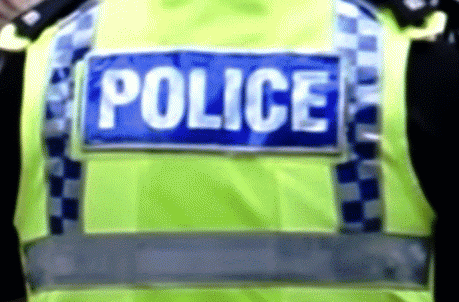 Counter-terror officers have arrested 11 alleged members of a banned neo-Nazi group as part of an operation across England and Wales. Six men were detained in north-west England, including one suspect who was already in prison; two in South Wales; two in West Yorkshire; and one man in Wiltshire. Investigators are still searching homes of suspects. National Action became the first far-right group banned as a terrorist organisation in December, with the Government citing its "virulently racist, anti-Semitic and homophobic" ideology. News of the arrests came as the Government announced on Thursday (September 28) it is banning Scottish Dawn and NS131, both aliases of National Action. Membership or encouraging support of these organisations will be a criminal offence, carrying a sentence of up to ten years' imprisonment. Home Secretary Amber Rudd said: "By extending the proscription of National Action, we are halting the spread of a poisonous ideology and stopping its membership from growing – protecting those who could be at risk of radicalisation." Assistant Commissioner Mark Rowley, the head of UK Counter-Terrorism Policing, welcomed the move, saying it "will help us disrupt and tackle the growing threat from the extreme right-wing and make the UK a more hostile place for terrorists". Campaigners had reportedly warned that members were evading authorities by splitting into regional factions and operating under different names. National Action promotes the idea that Britain will inevitably see a violent "race war" and has been linked to the murder of Jo Cox and a pipe bomb plot. Detective Chief Superintendent Martin Snowden, head of the North East Counter Terrorism Unit, said: "The arrests are part of coordinated action by the national counter-terrorism network and UK policing. "Those who promote extreme right-wing views are looking to divide our communities and spread hatred. This will not be tolerated and those who do so must be brought to justice." The senior national coordinator for counter-terrorism policing, Deputy Assistant Commissioner Neil Basu of the Metropolitan Police Service, said: "Counter-terror policing is committed to tackling all forms of extremism that threatens public safety and security. "Investigations relating to alleged extreme right wing activity are pursued with the same level or resource and vigour as other ideologies, in order to bring suspected offenders before the courts. "The arrests, while resulting from two separate investigations, have been coordinated by our officers across a number of forces. This maximises operational effectiveness for police and minimises disruption for the local communities." It comes as three men, including two British soldiers, will stand trial in March next year charged with terror offences over their alleged membership of National Action. Lance Corporal Mikko Vehvilainen, 32, Private Mark Barrett,24, and 22-year-old civilian Alexander Deakin, stand accused of being members of the banned group and other offences. All three appeared on September 21 at the Old Bailey via videolink. They will appear via videolink at a plea hearing due to take place at Birmingham Crown Court on January 3, with the trial date set for March 5 at the same court. West Midlands Police initially arrested five men in what was described as a "pre-planned and intelligence-led" operation with no threat to public safety. The case prompted calls for the Government to launch an inquiry into possible extremism within the military but the Ministry of Defence said it had no plans.