NAO issues scathing assessment of Home Office ESN management
A further delay in the rollout of the Emergency Services Network (ESN) is likely and the Government's already increased forecast costs are highly uncertain, according to a report by the National Audit Office (NAO).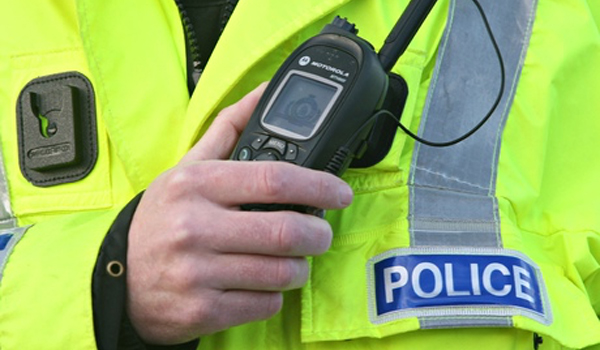 The replacement for the Airwave radio system used by police, fire and ambulance services, has been beset by technical problems and should have begun being installed in forces from 2017 but could now miss its new start date of 2022, the NAO warns.
Its scathing report, published on Friday (May 10), reveals that the Home Office realised in 2017 that it could not deliver ESN in the way it intended and decided to "reset" the programme. However, its management of this critical programme has led to delays, increased costs and poor value for taxpayers.
The Home Office now forecasts that ESN will cost £9.3 billion, £3.1 billion (49 per cent) more than initially planned. Of this total, £1.4 billion is being spent on extending Airwave. The new plan is for Airwave to be switched off in December 2022 – three years later than its original date of 2019.
The NAO doubted that even these higher estimates were credible, describing them as "highly uncertain", as ESN is unlikely to be ready by 2022.
The huge savings the Government anticipated by switching from Airwave to the mobile network will no longer be realised as savings will not outweigh the costs until at least 2029 –seven years later than originally intended.
The Home Office believes that ESN will bring £1.5 billion in financial and economic benefits by 2037, with £643 million in increased police productivity. However, police representatives told the NAO these figures had not been agreed with the Home Office.
Parts of the programme have progressed since the NAO last reported in 2016. EE, whose mobile network will be used for the ESN, has implemented upgrades to enable priority emergency calls to be made by emergency services and has extended its coverage to reach 98 per cent of the population of England, Wales and Scotland.
The NAO recognises that the Home Office's reset has addressed some of the programme's issues – introducing a staged approach to the roll out, replacing a key piece of technology, strengthening its management teams and processes, and re-negotiating contracts. However, serious risks remain which the Home Office is yet to resolve, the report says.
The required technology to allow emergency services to communicate effectively using ESN is not yet ready. For example, police helicopters are currently unable to receive the signal needed to communicate with those on the ground and devices are unable to communicate directly with one another without a network signal.
And, crucially, the technology to allow near-instant calls at the push of a button is still not available and will not meet user requirements until at least 2020.
The different elements of technology also need to be integrated to work effectively together, but the Home Office is yet to come up with a detailed plan of how this will be achieved, the NAO said.
Its report further warns of concerns among emergency services that the coverage and resilience of ESN may not match Airwave. The NAO does not think the Home Office has demonstrated that it understands the challenges they face in introducing ESN, such as incurring extra costs by having to switch.
"Emergency services do not yet know how much money they will need to invest in infrastructure to improve the coverage or to make control rooms compatible. Some worry that this could place further financial pressure on other services they provide," states the report.
There are also a number of commercial risks to ESN. The Home Office is currently renegotiating the programme's main contracts with Motorola and EE, but these are behind schedule.
Motorola needs to be carefully managed as it is both a main supplier to ESN and the owner of Airwave, the NAO said. It could therefore benefit financially from further delays if Airwave is extended. The Home Office is also yet to agree who will be responsible for running the ESN service once it is launched.
The report warns that the Home Office does not yet have the capability to integrate and test ESN and is planning to let a new contract to provide programme advisory and delivery services in 2019.
The NAO recommends that the Home Office test its overall programme plan to determine whether the new schedule for launching ESN and shutting down Airwave is achievable. The Home Office should also develop a contingency plan that sets out what it will do if the technology it is relying on does not work.
Amyas Morse, the head of the NAO, said: "The success of the Emergency Services Network is critical to the day-to-day operations of our emergency services that keep us all safe. The Home Office needs a comprehensive plan with a realistic timetable that properly considers risks and uncertainties. It has already been through one costly reset and is in danger of needing another unless it gets its house in order."
Meg Hillier MP, Chair of the House of Commons Committee of Public Accounts, said:"As my Committee predicted, the delays to the delivery of Airwave's replacement have continued and the costs have escalated. The Emergency Services Network is to be used by police, firefighters and ambulance crews for the communications they need to do their life-saving jobs.
"The revised forecast cost of ESN is now £9.3 billion, an increase of almost 50 per cent. Worryingly, the NAO finds that the Home Office's cost estimate for ESN is highly uncertain and that it is unlikely to meet the already delayed 2022 date to switch off Airwave.
"The Home Office must take an urgent and honest examination of its ability to deliver to its new schedule for this critical project."
A Home Office spokesperson said it has noted the NAO report and will respond "in due course".
They added: "The Emergency Services Network (ESN) is on track to deliver an ambitious, world-leading, digital communications network for the emergency services by 2022, resulting in savings of £200 million a year.
"It is already allowing people to make 999 calls from areas where it was previously impossible, with almost 400 new masts built so far in some of the most remote areas of Britain.
"When fully implemented, its mobile technology and infrastructure will transform the emergency response of police officers, fire fighters and ambulance crews. This will result in faster and better treatment for victims, including by allowing first responders to transmit footage of crime and accident scenes back to specialists in hospitals and police stations."