Murder investigation underway after 39 bodies found in lorry container
Essex Police has launched a murder investigation after the bodies of 39 people were found in a lorry container at the Waterglade Industrial Park in the early hours of this morning (October 23).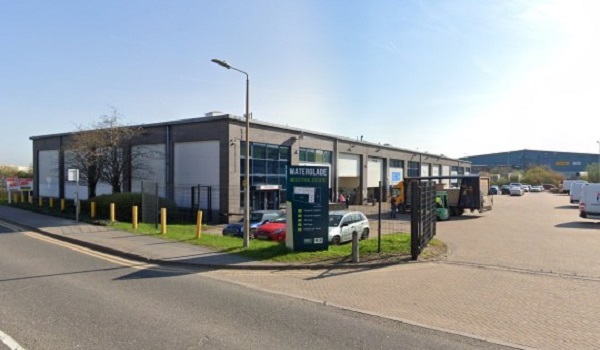 The driver of the vehicle, a 25-year-old man from Northern Ireland, has been arrested.
Thirty-eight of the dead are believed to be adults and one a teenager. Their nationality has not yet been established.
Chief Superintendent Andrew Mariner of Essex Police said: "This is a tragic incident where a large number of people have lost their lives. Our inquiries are ongoing to establish what has happened.
"We are in the process of identifying the victims, however, I anticipate that this could be a lengthy process.
"We believe the lorry is from Bulgaria and entered the country at Holyhead on Saturday, October 19, and we are working closely with our partners to investigate.
"We have arrested the lorry driver in connection with the incident, who remains in police custody as our inquiries continue. I appreciate this cordon is going to disrupt the activity of local businesses in the area and we will work to ensure that disruption is kept as short as possible. We are working with Thurrock Council to mitigate against any impact our investigation scene will have locally."
Home Secretary Priti Patel said: "I'm shocked and saddened by this utterly tragic incident in Grays. My heart goes out to all those affected.
"Essex Police has arrested an individual and we must give them the space to conduct their investigations. Home Office immigration officials will be working closely alongside them to establish how this horrific event came to happen."
Dame Sara Thornton, Independent Anti-Slavery Commissioner, said: "I am gravely concerned about this shocking discovery. My thoughts are with the friends and families of all those affected. This incident highlights the need to do everything we can to prevent people traffickers from continuing their deadly trade."
Recent weeks have seen a number of operations tackling gangs attempting to smuggle migrants into the UK. On Saturday, 13 adults were discovered in the hay compartment of a truck in the French port of Calais.
The British driver of the vehicle, which was about to depart for the UK, was arrested. A further four men were arrested by the National Crime Agency (NCA) following raids in London and Essex.
NCA regional head of investigation Gerry McLean said: "Those who seek to profit from facilitating illegal immigration into the UK do so for their own selfish greed and without any concern for the health and wellbeing of those who are often moved across borders in inhuman and degrading conditions.
"We are determined to do all we can with our law enforcement partners to disrupt those networks and bring perpetrators to justice."