Multi-million pound funding boost for rape and domestic abuse support
Ministers have announced a major funding boost to ensure "vital help' is available for victims of rape and domestic abuse, with support services facing greater demand this winter.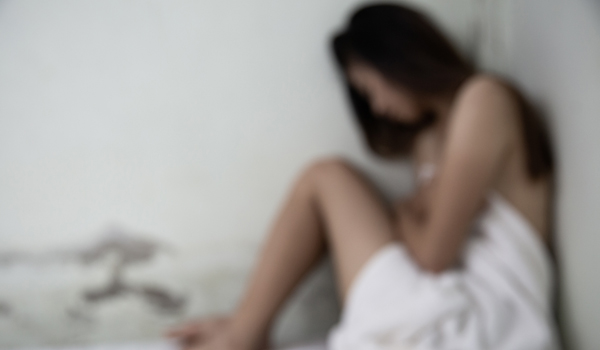 Nearly £11 million will go towards a range of services offering practical and emotional help – allowing organisations to recruit more staff, adapt to remote counselling methods during the pandemic and keep helplines open for longer.
Ministers also confirmed today (November 18) that a further £7 million will go towards a range of innovative programmes aimed at perpetrators – designed to prevent domestic abuse from happening in the first place.
It comes as charities have reported a sharp increase in demand during the pandemic, including a 46 per cent rise in calls, with some victims feeling at greater risk of harm or deciding to report abuse for the first time.
Lord Chancellor and Justice Secretary Robert Buckland QC said: "Nothing will detract from our support for victims and their needs will continue to be a priority long after this pandemic.
"This funding will make sure that vital help is always available for those who need it, while our new Victims' Code will ensure their rights are recognised at every stage of the justice system.
Assistant Commissioner Louisa Rolfe, the National Police Chiefs' Council lead for domestic abuse, is also urging people facing violence or controlling behaviour at home to report their experiences to police or seek advice and support.
She reiterated that officers will attend calls for help, arrest perpetrators, and prosecute them, despite the additional pressures on the service due to Covid-19.
The package of support includes:
£10.1 million going to rape and domestic abuse support centres and police and crime commissioners (PCCs) to fund services across England and Wales;
£7.17 million for a range of innovative programmes aimed at perpetrators to last beyond the pandemic to help offenders change their behaviours and prevent these destructive crimes from happening in the first place;
£680,000 going directly towards up to 34 domestic abuse organisations that have shown a need for extra funds in providing support for victims, including frontline services and virtual services; and
A renewal of the #YouAreNotAlone campaign for the period of new restrictions, which signposts people towards support services and online resources, and reminds them that the new national restrictions do not apply if they are in danger at home.
In addition, victims of all crimes will benefit from a clearer set of rights regarding the support they should receive from the police, courts and other criminal justice agencies.
The Government says following a consultation in March, the new Victims' Code sets out 12 key overarching rights, which are "clear, concise and easy understand". It will come into force on April 1, 2021, and includes a new right for eligible victims to be automatically referred to the Victim Contact Scheme, as well as greater rights for victims of mentally disordered offenders.
For the first time, the Code sets out the rights of victims of foreign national offenders to be updated on when an offender's deportation may occur.
The Home Office said independent research has shown that programmes aimed at perpetrators, from early intervention through to intensive targeted services for high-harm and high-risk offenders, cut the risk of physical abuse. In particular, the Drive Partnership, which is one of the programmes being funded, has demonstrated an 82 per cent reduction in risk
Home Secretary, Priti Patel said: "This funding and our awareness campaign will help victims get the support they need, and police work is continuing throughout the winter to ensure victims are protected and those committing these crimes feel the full force of the law.
"It is also vital that we tackle the root causes of violent behaviour, which is why we are funding perpetrator prevention programmes to identify serial offenders, and work with them to change their behaviour."
Association of Police and Crime Commissioners victims leads Deputy Mayor of London Sophie Linden, and police, fire and crime commissioner of North Yorkshire Julia Mulligan, said PCCs welcomed the announcement.
"The additional money we are receiving will help domestic abuse and sexual violence charities in our communities provide the support vulnerable victims need, where they need it most," they said
"We also welcome the re-launch the national #YouAreNotAlone campaign. The Covid-19 pandemic has heightened concerns around abuse taking place behind closed doors. Everyone needs to recognise they have a part of play in looking out for vulnerable members of our communities. And victims need to know that services are still open to them if they need help and support.
"We continue to make the case for increased funding allocations which also provide certainty for our service providers and allow for longer-term planning, capacity building, and service resilience."
Chief executive of Victim Support, Diana Fawcett, said the additional funding will enable it to continue operating its "essential live chat service 24/7, nationwide".
She added: "We recognise that those affected by crime may be worried about accessing support services during these current restrictions, so it's more important than ever to respond to victims at any time, regardless of where they live. We also know that for victims of crime who live with their abusers, live chat offers them an alternative way to access practical and emotional support discreetly."
Nicole Jacobs, the Domestic Abuse Commissioner, said the extra funding was "much needed".
She added: "The second lockdown has now been in place since November 5 and we know how much pressure this is putting on domestic abuse victims as well as services that they rely on to stay safe and get support."
Data gathered by the organisation Counting Dead Women suggests that the number of domestic abuse killings increased during the first lockdown. The project found that in the first three weeks of lockdown (March 23 to April 12), there were 14 women killed by men. This is the highest rate for at least 11 years.
Ms Jacobs said: "We know that we also need to work with the Government now to secure longer-term funding for frontline domestic abuse services  At the moment most services have no guarantee of funding beyond March 2021, making it impossible to plan and deliver services in the difficult months ahead."
Research carried out by Women's Aid in 2019, estimated a total cost to the sector of £393 million from different funding streams, including government, to provide specialist community-based and refuge accommodation per year, of which government funding forms a portion.
Ms Jacobs said government statistics show that domestic abuse cost society £66 billion in the year ending March 2018.
Dame Vera Baird QC, the Victims' Commissioner for England and Wales, said the emergency funding will ensure help and support for thousands of victims for the next few months.
"These charities struggle with funding at the best of times and it is somewhat disappointing that we still do not have any clarity about longer-term funding. This brings with it potential uncertainty for many frontline workers, who have been tirelessly working throughout the lockdown," said Dame Vera.
"These are highly qualified, frontline professionals who work hard to make people safe. They are there for victims at their most vulnerable and help save lives."
She added that without funding certainty, there is a risk that charities will have to issue redundancy notices by Christmas and may risk losing experienced staff who are already supporting survivors to rebuild their lives.
"This is why a broader statutory duty on local authorities is so important; if the Domestic Abuse Bill required local authorities to properly fund all domestic abuse services not just refuges, we wouldn't be facing this uncertainty," said Ms Jacobs.
Domestic abuse statistics for England and Wales for 2018 to March 2019 show an estimated 5.7 per cent of adults (2.4 million) experienced domestic abuse. Ms Jacobs said this figure was likely to be significantly higher this year as a result of the Covid-19 pandemic.
Minister for Housing and Rough Sleeping Kelly Tolhurst said evidence shows that for some the lockdown has led to issues with violence in the home – which was "completely unacceptable".
"Our emergency funding is creating extra bed spaces over winter, to help support victims escape and rebuild their lives, free from abuse," she added.
Today's funding follows the announcement of an £76 million package pledged by ministers in May to help the most vulnerable in society during "this challenging time" and builds on transformational measures included in the landmark Domestic Abuse Bill.
Meanwhile, the Ministry of Justice said domestic abuse, sexual violence cases and other serious offences have been prioritised by the courts during the pandemic. The Government is investing £80 million in a range of measures to reduce delays and deliver speedier justice for victims – including hiring 1,600 new staff and opening more temporary 'Nightingale Courts'.
Since the start of the pandemic, the Government has made available more than £92 million to ensure victims of crime can still access the support they rely on. This includes:
£10 million for domestic abuse safe accommodation charities services;
£26.4 million to support vulnerable children, including support for families of disabled children and working to safeguard vulnerable children including care leavers and children in the early years;
£22 million to help victims of domestic abuse and sexual violence in England and Wales access support services during the coronavirus outbreak, and a further £3 million a year investment in independent sexual violence advisers until 2022;
£3.8 million for community-based domestic abuse services and modern slavery services, including added support for modern slavery charities which have been impacted by the coronavirus outbreak; and
£7.8 million in emergency support for charities helping vulnerable children who have been impacted by the coronavirus outbreak. This includes children at risk of sexual abuse and criminal exploitation
The Government says these measures have been designed to "protect and support everyone across the UK, including our most vulnerable", adding that today's announcement "forms part of that ongoing work".