MPs warned over risks of decriminalising cannabis
Decriminalising cannabis would make crime worse, MPs carrying out an inquiry into illegal drug use have been told.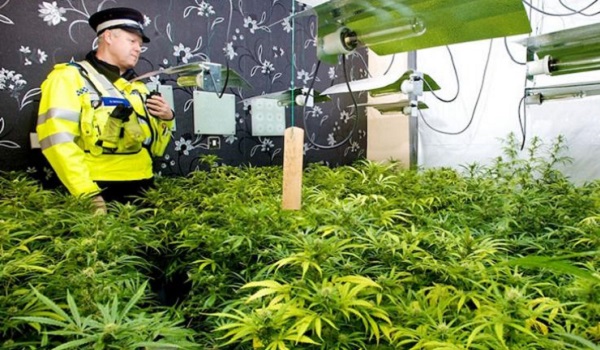 David Sidwick, police and crime ccommissioner for Dorset, said the majority of his fellow PCCs are against the idea and it will only create more crime and public health problems.
He told MPs on the Home Affairs Committee inquiry into drug use: "The last time there was a state-sanctioned drug like this it was called Thalidomide."
The panel also heard from senior police officers and other PCCs speaking about drug policy, policing and the law on illegal substances.
Panel members were asked for their opinions on decriminalisation and regulation of some drugs, notably cannabis, after they had taken evidence at previous hearings in favour of the move.
Mr Sidwick said: "There's two issues here – one, would it make life any easier from the point of view of the crime aspect? No. Unequivocally. If you look at places across the world where they've done it, like California, the black market there is five times larger than what it was before.
"So it won't change a thing, it will just make it worse. If we are looking at it from a public health perspective, look, this has been tried.
"Portugal had a 30-fold increase in its psychosis hospitalisations between 2010 and 2015. Scotland itself mentioned a 74% increase in the same thing – it was reported in the papers in January.
"Professors of psychiatry are calling for cannabis to be a class A drug again. The US… we know that every four minutes somebody is hospitalised for psychosis from cannabis. So, from that perspective, just looking at psychosis, I'd say 'No.' But I've had to examine this in depth.
"And you can see the same thing with autism – a 60 per cent uplift in those states. You can see an increase in those states which have legalised, for cancer, for birth defects."
Serena Kennedy, Chief Constable of Merseyside Police, told the panel a "common thread" of the Government's 10-year drug strategy, Harm To Hope, launched last December, is around how drug users are treated and treatment as an alternatives to criminalisation.
She added: "And actually we probably see some of our better results in terms of changing behaviours and changing offending moving forward, when we do look at some of the alternatives. But as it stands at the moment we still need that very hard option of the criminal justice system as well."
John Campbell, Chief Constable of Thames Valley Police, said decriminalising cannabis would free up resources for other police work. He added: "We will consistently focus on this area, but for many years it's a recurring problem, so you might argue there has to be an alternative consideration of trying something else. But that comes with a great deal of, I guess, risk, or kind of like attached to a whole aspect of public perception, let alone the political aspects of that."
The inquiry is scheduled to hold more evidence sessions before publishing a report on the issue later this year.