MPS using WhatsApp to warn of domestic abusers amid Covid-19 restrictions
The Metropolitan Police Service (MPS) is using WhatsApp to warn potential victims of domestic violence about their partner's past amid a rise in domestic abuse reports during lockdowns.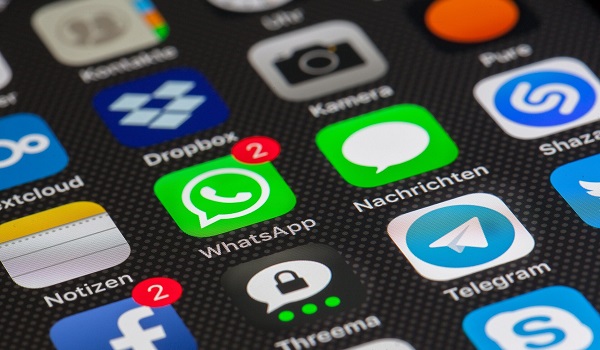 Acting Detective Superintendent Will Hodgkinson said people no longer need to leave their homes to access Clare's Law – named in memory of Clare Wood, 36, who was murdered by an ex-partner with a history of violence against women.
The Domestic Violence Disclosure Scheme (DVDS), rolled out in England and Wales in 2014, enables police to disclose normally confidential information about a person's criminal history to someone who is deemed to be at risk of future abuse.
A/Det Supt Hodgkinson said potential victims would traditionally have been contacted in person. However, officers have moved on to social media platforms, such as WhatsApp, given the movement restrictions imposed to tackle coronavirus.
He said the process can be started "within two clicks" on the MPS Police website without having to leave home.
"We can now complete disclosures without the need to attend the police station. We use social media platforms for that," he said. "One of the points of concern originally was how do we access support during periods of lockdown. But, actually, you don't need to leave home to be informed about the risks."
From March 9 up to Thursday the Met received some 955 Clare's Law requests – up 341 or 35 per cent from the previous year – but A/Det Supt Hodgkinson said he wanted more people to come forward, including concerned relatives and friends.
"We need the public to recognise the warning signs, so that we can intervene as early as possible to safeguard victims from abuse and bring offenders to justice," he said. "So, I would encourage anyone who hears or sees something suspicious or concerning to report this to us."
MPS data show domestic abuse offences rose by 7.1 per cent between March 9 and November 22 this year with 4,549 more than the previous year.
There have been 19 domestic homicides this year, including parents suspected of murdering their children. This is up from 16 last year but lower than the 29 the previous year.
But MPS Commissioner Dame Cressida Dick said it is difficult to detect trends because of the low numbers involved.
"I'm not suggesting we have had an increase this year, let alone an increase because of lockdown," she said.
The force has launched 12 specialist 'Predatory Offender Units' in a £7.5 million move, which has seen more than 240 arrests, including 161 for domestic abuse, in the first four weeks since November 2.
"This year we've arrested 2,000 more people between March and November than we did in March to November the year before," Dame Cressida said.
"These are a whole range of crimes but they are horrible. They are chilling. They really do undermine people's lives in so many different ways that can sometimes be hidden, which is why we want to talk about it."