MPS use of strip searches in custody not all 'warranted or properly justified'
A custody inspection has found that the Metropolitan Police Service (MPS) has carried out a high number of strip searches, including on "many children and a significantly higher proportion of black and minority ethnic detainees compared against the overall throughput".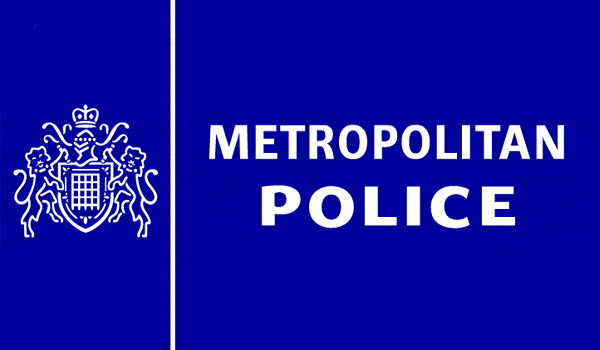 A major area of concern raised by inspectors is that the governance and oversight of the use of force in custody "were not adequate to ensure it was proportionate and justified for the risk or threat posed". 
A specific issue highlighted is the length of time some detainees remained in 'spit and bite' guards (spit hoods) and poor techniques used. 
The findings are revealed in a report published on Tuesday (January 15) following a joint inspection of MPS custody suites by Her Majesty's Inspectorate of Constabulary and Fire and Rescue Services (HMICFRS) and Her Majesty's Inspectorate of Prisons. 
Their joint report also warned that the force's strategic oversight of the provision of health care was poor. 
The inspection was carried out between July 9-20 last year as part of a rolling programme examining every force's custody provisions. 
Inspectors examined the operation of 12 full-time and three contingency custody facilities. It was the third inspection of MPS suites and all 27 facilities have now been examined. 
In their latest visits, inspectors found that not all use of force in custody suites was recorded, or the force used was not always accurately reflected in the custody record, contrary to previous inspection recommendations. 
The report said the level of force used needs to be "fully justified on the custody record". 
It is also advised that the governance and oversight of the use of force should ensure that "all use of force is proportionate to the risk posed" and CCTV records should be comprehensively reviewed.  
Inspectors blamed poor strategic oversight of health care provision in custody for outcomes for detainees that were inconsistent. Not all detainees received prompt access to medical care, they said. 
Not all custody suites had embedded 24-hour cover from a health care professional, leading to "some long waits, an inequitable service and some poor outcomes for detainees". 
Only one custody suite, in Lewisham, southeast London, had "in-suite support for substance misuse". 
The inspectors also concluded that the level of mental health support in MPS custody was "variable", and delays in mental health assessment under the Mental Health Act led to some "slippage", particularly out-of-hours. 
The report recommends that children and vulnerable adults consistently receive early 
support from appropriate adults. 
It reiterated findings from numerous studies of MPS custody that difficulty in getting an appropriate adult to attend custody sometimes "prolonged the time that detainees spent in custody unnecessarily". 
Other recommendations include ensuring there are sufficient and sustainable staffing arrangements to deliver safe detention across MPS custody suites; monitoring data on diversity to ensure outcomes for detainees are fair; and being able to demonstrate that custody practices meet the public sector equality duty. 
Custody staff also need to protect detainees' privacy, particularly at booking-in desks, and they should be notified they are being recorded while in custody. 
The force must also improve the support given to female detainees, with the opportunity to speak privately to a female member of staff and access offered to a "suitable range of sanitary items" routinely. 
The way in which the force approaches Police and Criminal Evidence Act reviews of detention should also be made more effective, focusing on aspects such as detainees being made aware that a review was undertaken while they were asleep; and reviews should only be carried out by substantive inspectors or sergeants authorised to fulfil the role of reviewing officer. 
The guidance on strip searches says they should only take place when there are "reasonable grounds to suspect a detainee may have concealed an article that they would not be allowed to keep" and the "grounds and justification" for such a search should be fully recorded on the detainee's custody record.