MPS to publish 'exceptional level of information' from Henriques report
The Metropolitan Police Service (MPS) has announced that it will publish Sir Richard Henriques' Independent Review into its handling of Operation Midland and other allegations of sexual offending by high profile individuals.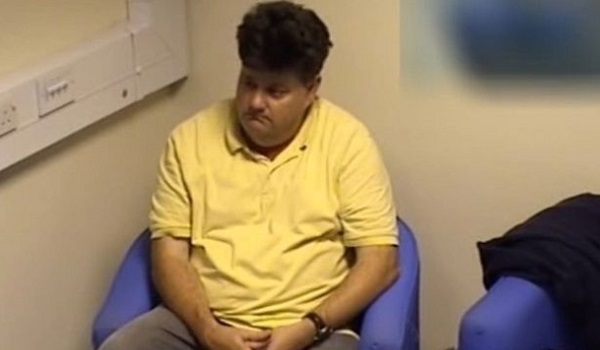 The report will be published and include previously redacted content on Friday (October 4).
Sir Richard's Review identified 43 separate failings by the MPS during the investigation, was only ever released in a highly redacted form due to the ongoing criminal investigation into Carl Beech, the fantasist known as 'Nick', who was the main source of the allegations.
The claims made by Beech were ultimately found to be groundless and in August he was found guilty of 12 counts of perverting the course of justice and one count of fraud and jailed for 18 years.
The MPS said the first three chapters of the report will now be released with the majority of redactions removed. Chapter Two is specifically focused on Operation Midland and the MPS said it is taking the "highly unusual" step of publishing "significant detail, including graphic, personal and sensitive information".
The third chapter covers the investigation into Operation Vincente, an allegation of rape made against former Home Secretary Lord Brittan.
In a statement, the MPS said: "This exceptional level of information is being published in response to pressing concerns and the need to dispel rumour, to demonstrate transparency and our organisational willingness to learn from past mistakes and help maintain public confidence.
"What redactions have been made have been kept to the absolute minimum and each will be explained in the published report. Criticisms made of officers and the Met in all three chapters have not been redacted and remain in the report."
Operation Midland was launched in November 2014, when Beech told officers he had been raped and tortured by a paedophile gang, which had also murdered three young boys in the late 1970s.
He named a string of high-profile politicians, including Sir Edward Heath, along with many other senior politicians and high-ranking figures from the military. The investigation later closed without any arrests being made.
The Henriques report made 25 recommendations, including stopping the use of the term victims to describe complainants and ending the automatic belief of allegations.
The report contains six further chapters:
Chapter Four: Operation Bixley – an investigation that sat under the wider Operation Fairbank inquiry into allegations of non-recent sexual abuse by politicians.
Chapter Five: An investigation that sat under Operation Yewtree – the inquiry into allegations of non-recent sexual abuse by celebrities, including Jimmy Savile.
Chapter Six: An investigation that sat under Operation Yewtree.
Chapter Seven: An investigation that sat under Operation Yewtree.
Chapter Eight: An investigation that sat under Operation Yewtree.
Chapter Nine: An investigation into allegations of non-recent sexual abuse by a celebrity – not part of Operation Yewtree.
The MPS statement said: "We do not intend to publish chapters four to nine as minimal information has previously been put into the public domain by the Met on these investigations and these chapters contain significant amounts of protected personal data about each complainant, and those they make allegations against.
"Further, lifelong anonymity is afforded to the complainants under the Sexual Offences (Amendment) Act 1992. This Act precludes the publication of information that might lead to their identification. In summary there is not an over-riding policing purpose that would over-rule these exemptions and therefore we do not believe we can lawfully or morally do so."