MPS to probe failures over earlier Couzens allegations
The Metropolitan Police Service (MPS) has launched an investigation into the vetting failures that allowed Wayne Couzens to remain with the force and is also looking at whether he committed further crimes before he kidnapped, raped and murdered Sarah Everard.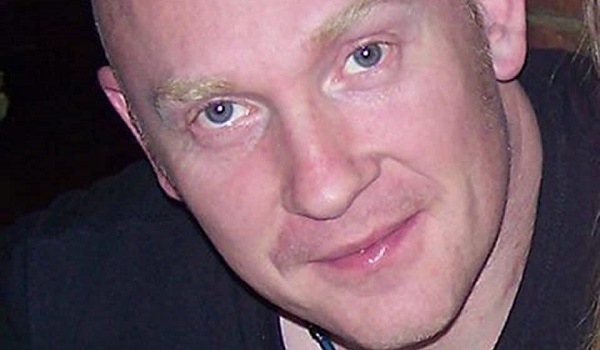 Couzens, 48, was handed a whole life sentence at the Old Bailey on Thursday (September 30) by Lord Justice Fulford, who said his "warped, selfish and brutal" offences had eroded confidence in the police.
It has since emerged that a vetting check on Couzens when he joined the MPS in 2018 was not carried our correctly and failed to link him to an allegation of indecent exposure in Kent, which took place in 2015. A vehicle associated with Couzens had been identified as part of an investigation by Kent Police but this was not flagged up during vetting.
However, MPS Assistant Commissioner Nick Ephgrave said that even if it had come up in the vetting process, it would not have changed the outcome because the investigation resulted in no further action and Couzens was never named as a suspect.
A further incident of indecent exposure took place at a McDonald's in Swanley, Kent, just 72 hours before Ms Everard was abducted in March. Mr Ephgrave said Couzens was not named in the Swanley incident but his car was reported to officers. The investigation was still underway at the time of the murder.
Her Majesty's Chief Inspector of Constabulary, Sir Tom Winsor, confirmed Couzens was known as "the rapist" by other officers at times during his career and the Independent Office for Police Conduct is currently investigating what other officers knew about him.
Asked on the BBC's World At One if he was aware of Couzens's reputation as "the rapist", Sir Tom said: "Yes, I do know that. And [he] also had allegedly a reputation in terms of drug abuse, extreme pornography and other offences of this kind."
He also warned that police officers are failing to raise concerns about colleagues who exhibit "damaging or worrying" characteristics.
He said: "The concern that I have is that there is in too many respects and in too many places a culture of colleague protection. Forces are not sufficiently spotting and dealing with concerns about behaviours and attitudes when constables are in their probation when they should be thrown out.
"In too many respects, there is evidence of police officers who become aware of damaging or worrying characteristics in police officers of not reporting them, not putting up a warning flag, and that needs to change."
Sir Tom said the resourcing of directorates of professional standards was inadequate, the quality of their investigations was sometimes "quite poor" and there were too many backlogs in vetting officers.
Policing minister Kit Malthouse told BBC Breakfast: "One of the lessons that we will need to learn is the allegations that were made against him – where those investigations led to, why they did not pop up on his vetting or have any impact in his employment with the Metropolitan Police. That is currently under investigation."
Mr Malthouse said senior management within the MPS had been unaware of claims that Couzens had been known as "the rapist" by some colleagues. "As I understand it, the Met say they didn't know about that. That is something that will need to be investigated and understood as part of our learning lessons around this awful incident."
Earlier the minister told Sky News that the conviction of Couzens had had struck a devastating blow to the confidence that people have in police officers but also in the MPS Police in particular.
"For those thousands and thousands of police officers out there who will have to work harder – much harder – to win public trust it is a very, very difficult time," he said. "My job is effectively to help the Home Secretary hold the police to account about what went wrong, how this monster slipped through the net to become a police officer, how we can make sure it doesn't happen again."
He rejected fresh calls for MPS Commissioner Dame Cressida Dick to resign, adding: "She is a dedicated and talented and committed police officer who is driving the Metropolitan Police to ever greater standards of care and improvement and fighting crime."