MPS considers publishing review after Henriques questions IOPC findings
The Metropolitan Police Service (MPS) is reviewing whether additional extracts from a 2016 report on its handling of an investigation into allegations made by paedophile Carl Beech can be published to help defend itself against public criticism.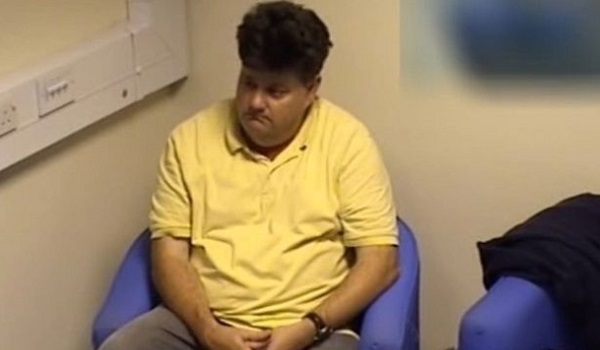 Last week, Beech was jailed for 18 years for fabricating false allegations of murder and child sexual abuse by senior public figures. The Independent Office for Police Conduct (IOPC) also cleared three officers involved in the investigation of any wrongdoing.
However, in an article published in the Daily Mail, former High Court Judge Sir Richard Henriques, who in 2016 carried out a review of the MPS's handling of non-recent sexual offence allegations against persons of public importance, including Operation Midland, said: "The course of justice was perverted with shocking consequences…a criminal investigation must surely follow".
Operation Midland examined Beech's claims of a Westminster paedophile ring and that he was sexually abused by senior politicians and other public figures including former Chief of Defence Staff Lord Bramall, former Home Secretary Lord Brittan and MP Harvey Proctor.
It was shut after 16 months with no arrests or charges being brought. Sir Richard's subsequent report highlighted 43 separate failings in the MPS's investigation.
In 2016, Sir Richard conducted a review of the MPS investigation, Operation Midland, which closed after 16 months with no arrests or charges brought. His subsequent report highlighted 43 separate failings in the investigation.
His review found that senior detectives believed Beech's "false allegations" and then misled a judge to obtain warrants to search the homes of innocent members of the establishment, distressing them and their loved ones.
In his article published on Tuesday (July 30), Sir Richard said he stood by his earlier findings: "I concluded in my review – and maintain the opinion – that the three search warrants authorising the searches of the homes of Lord Bramall, Lady Brittan and Harvey Proctor were obtained unlawfully." The applications, he said, stated that Beech had remained consistent in his allegations. "Beech had not been consistent," he wrote.
He said he was "unable to conclude that every officer acted with due diligence and in good faith" and claimed officers leading the inquiry were "fully aware" of six matters that undermined Beech's credibility but they were not disclosed to the district judge who granted the warrants.
"I concluded in 2016 – and I remain of the view – that the officers responsible for the three applications did not in fact fully believe that there were reasonable grounds to believe Beech's allegations," he added.
He also expressed surprise that his review's findings had not led to more serious consequences. "Knowingly misleading a district judge is far more serious than mere misconduct. The IOPC should, in my judgment, have investigated whether a criminal act had been committed, and if so by whom," he wrote.
He added that there was "no explanation" from the IOPC "as to why the two most senior officers were exonerated without interview".
The MPS said it was reviewing Sir Richard's report "to ascertain whether more of it could be published".
"However, the MPS has to strike a balance between its commitment to transparency and its legal and moral duties to protect the confidentiality of complainants, witnesses and those accused," it added.
"The report contains sensitive personal information and explicit descriptions of sexual offences that it would neither be right nor lawful to publish. Nor would it be appropriate to publish or repeat information from investigations where the allegations were dropped without charge or defendants acquitted. It is important to note that the report is broader than Operation Midland."