MPS to boost special constable numbers
The Metropolitan Police Service (MPS) is looking to double its number of special constables to help tackle knife crime in the capital.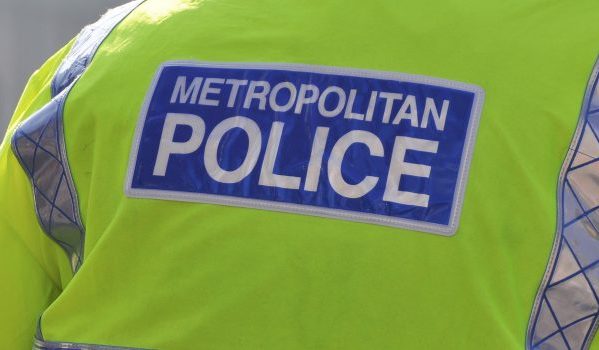 Their numbers have fallen dramatically since 2012, when London staged the Olympic Games. Then the MPS had 5,000 specials on call and there were 19,000 nationally. There are now fewer than 12,000 across the UK. 
Commander Dave Musker, who has responsibility for frontline policing, said the specials played an important role in fight against crime and violence. 
"The Special Constabulary has been mobilised during weeks of action. We will put out some 400 to 500 special officers so we can flood an area, we have crowded areas to make people safe and secure in public spaces," he said. 
"Being able to mobilise large numbers of uniformed officers is particularly critical for us at times of peak demand. They also do important work during the evenings and weekends in order to provide support when we are stretched." 
Chief officer for the Metropolitan Special Constabulary, John Conway, added: "Within London we want as many officers as possible. We would like to get our numbers up to 5,000 again within the Met." 
News of the plans emerged as Lloyd's of London entered an official partnership with the MPS as part of a scheme to encourage corporate employees to join the force as special constables. It will offer paid leave of up to 30 days in the first year, in addition to holiday entitlement, for staff who volunteer. 
There are now 17 organisations which have entered into an employer agreement with the MPS, including British Airways, Tesco, Santander, HSBC, Accenture and Ikea.  
John Jeal, Lloyd's chief executive officer, said: "It offers Lloyd's employees the opportunity to gain new and valuable skills used both in the workplace and everyday life – such as resilience, leadership and managing difficult situations – and, at the same time, play a part in keeping London's streets safe." 
The arrangement with companies – known as the Employer Supported Policing Scheme – has been running for more than a decade, but Mr Musker said the Government wanted to "breathe new life into it" to increase the number of special constables both in London and across the country.  
The recruitment drive comes at a time of acute budgetary pressure within the MPS, which has lost 3,000 police officers, 3,000 police community support officers and 5,000 civilian staff since 2010 as a result of central government funding cuts. At the same time, officers are dealing with an increased workload as a result of the growth of cybercrime, a rise in reporting of historical sex offences and a sharp increase in the number of fatal stabbings, which have now reached a 70-year high.