MPS to begin recording ethnicity data for vehicle stops
The Metropolitan Police Service (MPS) has launched a pilot scheme that will see roads policing officers record ethnicity data for vehicle stops for the first time.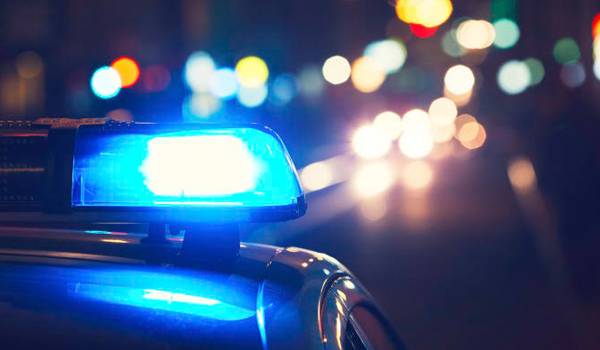 The project, which begins today (January 18) was first announced as part of an action plan by the Mayor of London in November 2020 and is intended to better understand proportionality relating to ethnicity.
A statement issued by the force said: "Roads policing officers across London will record the location and time of the vehicle stop, ethnic background, sex and age of the driver, and the make and model of the vehicle at the end of the stop."
MPS Operations Commander Kyle Gordon said: "It is right and proper that we are transparent and accountable in the use of our powers and this pilot will help us assess our proportionality in relation to vehicle stops. This is part of the steps we are taking to increase even further public trust and confidence in the Met – particularly among London's black communities.
"Officers will explain to the people stopped that we are asking for the information to help us understand our impact on London's travelling public and to increase confidence.
"We want all communities to have the same level of trust in us and for us to be the most trusted police service in the world. Lower levels of trust create challenges to keeping Londoners safe whether it is a reluctance to share information, to report crime, or to support our work to tackle violence.
"Our job is quite simply to protect all of London's communities and to do so with professionalism and empathy. This pilot is, I believe, a way to ensure we keep doing just that."
Mayor of London Sadiq Khan added: "I welcome the launch of this pilot which was a key commitment in my Action Plan to improve trust and confidence in the Met police. We've listened and responded to the continued frustrations of black Londoners, who are concerned that they are six times more likely to be stopped in a car than a white person, and this pilot will help us to begin to assess and address concerns about racial profiling and disproportionality in our city.
"Road traffic stops are an important tool the police have to keep Londoners safe but they can have a huge impact on community relations and deserve the same level of scrutiny as any other kind of police stop-and-search power. I have also written to the Home Secretary to ask her to make it compulsory for the police to collect and publish data on ethnicity for road traffic stops because it is absolutely vital that our police service retains the trust and confidence of all the communities it serves."
The pilot is due to run for six months with a report expected to be published in the summer. The outcome of the pilot will be reviewed for any future action.
The pilot is part of a number of MPS initiatives including:
A refresh of stop and search training so new recruits will spend time understanding the importance of cultural awareness and the impact the power has on communities, specifically black communities;
The reinstatement of access by community monitoring groups to body-worn video, having had to pause this due to a decision by the Information Commissioner's Office;
Ensuring recruits spend time learning the history of the local area they will police, including the cultural history, experiences and the challenges. This will be supplemented by a local community immersion project; and
A new focus on de-escalation training for new recruits, conducted with the involvement of representatives from black communities.