MPS stop and search training exercise wins prestigious award
An innovative, interactive, video-based exercise designed to improve the way officers from the Metropolitan Police Service (MPS) deal with stop and search cases has been recognised with a Princess Royal Training Award.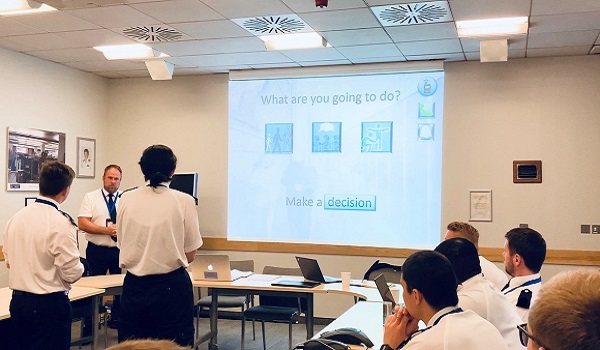 The awards honour employers in the UK which have created outstanding training and skills development programmes. Recognising the pivotal role that learning and development plays in every successful business, the award seeks to highlight the range and quality of training that exists in industry.
The MPS stop and search exercise uniquely gives officers vital and realistic practice before having operational encounters with the public. Since its launch in 2018 more than 4,000 new police officers have had the chance to test their knowledge and skills in this way.
The MPS Central Stop and Search Team have also facilitated the exercise to more than 350 community members and other key stakeholders, including community stop and search monitoring groups, Independent Advisory Groups (IAGs) and Youth Parliament members, where it has been widely praised.
Commander Jane Connors said: "We are very pleased to be recognised for our efforts to provide the best training for our officers in what we know is a controversial, but valuable tactic in tackling violent crime. Equipping our officers with the best knowledge and skills is vital in working towards our priority of bearing down on violence in London and keeping communities safe.
"This interactive exercise puts our officers in situations they will encounter in real life. It enables them to consider the impact of their actions in a safe environment and prepares them to go out on patrol.
"We also know that to maintain public confidence in our use of stop and search powers we must use them in a fair, effective and professional manner. This exercise helps train our staff to think about the quality of the interaction and to seek to make stop and search a positive encounter between police and public."