MPs: Rise in youth violence is 'a social emergency'
An influential Parliamentary committee has called on the Government to introduce a Youth Service Guarantee and fund dedicated safer schools officers in areas with above average risk of youth violence.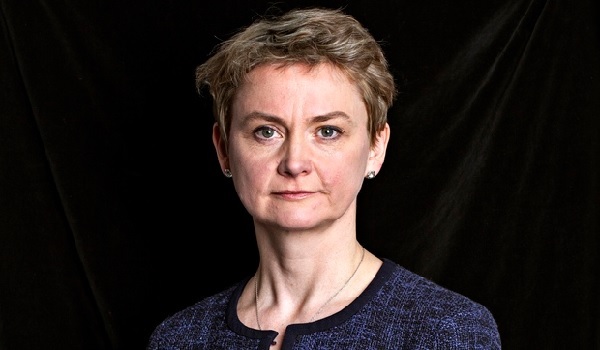 The Home Affairs Select Committee (HASC) said the Government should treat the rise in serious youth violence over the last five years as a social emergency after it has "failed young people in the most devastating way, losing their lives as a result".
The committee believes the Serious Violence Strategy established by the Home Office in response to a significant increase in knife crime is "a completely inadequate response to the wave of violence blighting our communities".
Its highly-critical report, Serious Youth Violence, published on Wednesday (July 31), says the Government's rhetoric on a 'public health' approach to violence is not reflected in the reality on the ground, and that there is a serious mismatch between the Government's diagnosis of the problem and its proposed solutions.
It states that the current epidemic of youth violence has been exacerbated by a perfect storm emerging from cuts to youth services, heavily reduced police budgets, a growing number of children being excluded from school and taken into care, and a failure of statutory agencies to keep young people safe from exploitation and violence.
Police-recorded homicides increased by a third over the past five years, and knife offences have risen by more than 70 per cent. The number of under-18s admitted to hospital with knife injuries also rose by a third between 2013/14 and 2017/18.
The committee called for safeguarding bodies to be given a duty to produce local plans, with clear targets and milestones, to reduce the number of children at risk locally of County Lines exploitation, reporting back to the Home Office on a regular basis. The Government should also examine whether changes are needed to the statutory framework and resources underpinning child safeguarding, to ensure that children abused outside the home do not fall under the threshold for social services support.
The committee's inquiry heard that violence was being driven by a demand among drug users for a service described as "24-hour 'dial a dealer'". It concludes that the Home Office's Drug Strategy is failing and says its future strategy must include action to reduce demand by improving the provision of treatment for drug users.
It welcomed the £100 million Serious Violence Fund that was announced by the Government in the March Spring Statement to pay for overtime that would be incurred by forces to tackle serious violence. However, the committee expressed concern over its short-term nature and calls for the Government to make available substantial additional resources for policing.
It recommends investing in neighbourhood policing and ensuring that, by the beginning of April 2020, all schools in areas with an above-average risk of serious youth violence have a dedicated school police officer.
The report also calls on the Government to introduce a fully-funded, statutory minimum of provision for youth outreach workers and community youth projects in all areas, co-designed with local young people. This would be a national 'Youth Service Guarantee', with a substantial increase in services and ringfenced funding from central government. It should include enhanced provision in areas with higher-than-average risk factors linked to serious youth violence.
HASC chair Yvette Cooper said: "Teenagers are dying on our streets, and yet our inquiry has found that the Government's response to the rise in serious youth violence is completely inadequate. They just haven't risen to the scale of the problem.
"The rhetoric about a public health approach is right, but too often that's all it is – rhetoric. There are no clear targets or milestones, and no mechanisms to drive progress. To publish a weak strategy and convene a few roundtable discussions just isn't enough when faced with youth violence on this scale. The Home Office has shamefully taken a hands-off approach to this crisis, but it is a national emergency and must be treated like one. They need to get a grip.
"Serious violence has got worse after a perfect storm of youth service cuts, police cuts, more children being excluded from school and a failure of statutory agencies to keep them safe. The Government has a responsibility to deal with this crisis urgently.
"Far more needs to be done to intervene early in young people's lives, making sure they have safe places to go to and trusted adults to help them and protect them from harm. So much of this support has been stripped away, leaving children vulnerable to exploitation by criminal groups.
"The Home Office's youth intervention projects are far too small scale and fragmented compared to the services that have been lost. That is why we are calling for comprehensive, statutory youth services, backed by ring-fenced government funding to create a new national 'Youth Service Guarantee'.
"The Select Committee has long called for more investment in policing and we look forward to seeing the details of the Government's latest plans, but this must include dedicated school officers in higher risk areas.
"We heard from families whose lives have been devastated by serious violence. Young lives can and must be saved, but the Government and Prime Minister must make it a priority to reduce serious youth violence and get a grip on this crisis immediately".
A Home Office spokesperson said the committee's assessment fails to recognise the full range of urgent action the Government is taking to keep communities safe and the Prime Minister's pledge to recruit an extra 20,000 police officers.
The new National Policing Board announced last week would drive the response to serious violence.
The spokesperson added: "We have made it simpler for officers to use stop and search, and our Offensive Weapons Act will stop knives making their way onto our streets in the first place."
Association of Police and Crime Commissioners (APCC) serious violence lead Mark Burns-Williamson welcomed the report's focus on the importance of highlighting and tackling violence in communities.
"We have seen a significant rise in serious violence, in both urban and rural parts of the country, often gang and drug related, with children and young people the victims of gun and knife crime, resulting, on too many occasions, in the tragic loss of life and life changing injuries," Mr Burns-Williamson said.
"Police and crime commissioners (PCCs) have long advocated a whole-system approach and we are currently helping to shape future partnership working focused on tackling serious violence by establishing a violence reduction approach across England and Wales. We actively support more preventative measures to help tackle issues that our communities, and particularly our young people, are facing.
"PCCs welcome the proposed investment to support the recruitment of 20,000 new police officers. We know this is what the public want and the APCC will work, as part of the new national Policing Board, to ensure the successful recruitment of these new officers in our communities.
"Whilst investment this year to establish Violence Reduction Units is welcome, reducing violence is a long-term challenge requiring sustained investment and funding across all forces. We will continue our work to ensure a better and more sustainable policing settlement, for all PCCs and forces in meeting the challenges head on as local leaders which the report recognises.
"We also want to see a reinvigoration of Community Safety Partnerships and steps taken to address youth service provision and the significant rise in school exclusions which PCCs have already highlighted supported by some of the recommendations set out in the report."