MPS rehires first Police Scotland chief to `bring resilience and succession planning`
Police Scotland's first chief constable will return to the Metropolitan Police Service (MPS) as an assistant commissioner.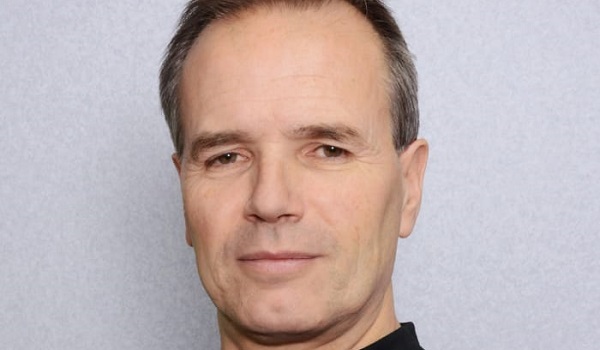 Police Scotland's first chief constable will return to the Metropolitan Police Service (MPS) as an assistant commissioner. Sir Stephen House was appointed on Wednesday (February 14) after applying for an assistant commissioner role last year. Sir Stephen, who oversaw the creation of Police Scotland, was unsuccessful in his application but was placed on a list allowing him to be appointed without a further process within 12 months. His new role will see him coordinate the force's response to recent challenges around disclosure, including the collapse of three sexual assault trials. The MPS said his appointment will also bring "resilience and succession planning". His contract will run for five years. Sir Stephen said: "I am delighted to have the opportunity to return to the Met, at such a busy and challenging time. "I joined the police to serve the public and it is an honour to be able to return to the Met and work as part of a really talented team to protect the public and fight crime in London. "London is a fantastic city and deserves world class policing. It is exciting to return to the Met at a time of transformation and to be a part of the effort in delivering that." Sir Stephen's reappointment to the MPS follows a 34-year policing career at all levels across England and Scotland. The Glasgow-born officer began his service with Sussex Police in 1981, transferring to forces including Northamptonshire and West Yorkshire before being appointed assistant chief constable of Staffordshire Police in 1998. He first joined the MPS as a deputy assistant commissioner in 2001 and moved to Territorial Policing in early 2003, where he was appointed assistant commissioner. The retirement of Sir Willie Rae saw him take up his first chief constable role with Strathclyde Police four years later, where he led a major operation to combat gang culture in Glasgow. During his time with Strathclyde Police he applied to become commissioner of the MPS but lost out to Lord Bernard Hogan-Howe. Sir Stephen was one of the main advocates of a single police force in Scotland, commenting in 2011 that a national force would be better prepared to deal with major incidents. He led Police Scotland from its creation until November 2015 when he retired several months before the end of his contract. He came under concerted political pressure over Police Scotland`s use of stop and search, his policy of using armed officers for day-to-day duties and the death of two people on the M9 as a result of control room failures. The MPS launched an open recruitment campaign for an assistant commissioner vacancy last spring and appointed Helen Ball. Sir Stephen unsuccessfully applied for the vacancy but the panel agreed he met the criteria for appointment. He was placed on a list from which Commissioner Cressida Dick could choose to appoint him within 12 months without going through another application process. The MPS said Sir Stephen has voluntarily decided not to draw his pension for the duration of his contract. The MPS's concerns over disclosure follow the decision by prosecutors to drop all charges against two defendants due to the late sharing of evidence. The force launched a sweeping review into its sex crime investigations and last month it began developing plans to improve its disclosure policies. The National Police Chiefs' Council is working with the Crown Prosecution Service and College of Policing on a national improvement project. Ms Dick said Sir Stephen will being "huge operational experience" to the force. She added: "Having worked with Steve I know he has a great passion for policing and public service that will be a great addition to our team."