MPS pays damages to women arrested at Sarah Everard vigil
The Metropolitan Police Service (MPS) has paid damages to two women arrested at the Clapham Common vigil for Sarah Everard.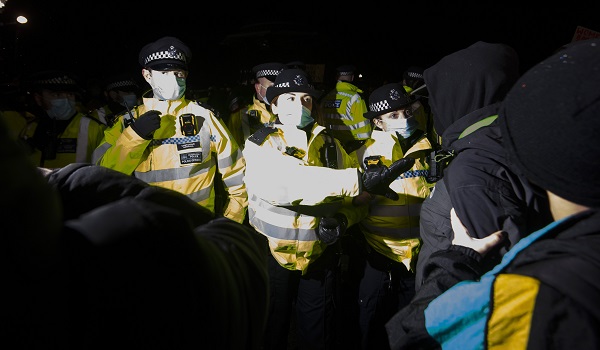 Patsy Stevenson and Dania Al-Obeid took legal action against the force over their arrests at the south London protest during Covid restrictions.
A settlement has been reached and "substantial" damages paid, said the law firm representing the pair.
A spokesperson for the MPS said: "The Clapham Common vigil took place in extraordinary circumstances, in the midst of a pandemic where restrictions on gatherings were in force for very valid public health reasons and in the days immediately following the most appalling murder of Sarah Everard by a serving Met officer.
"We tried to achieve a balance that recognised the rights of the public to protest and to express their grief and sadness, while also continuing to enforce the relevant Covid legislation.
"The actions of individual officers were found by His Majesty's Inspectorate of Constabularies to have been appropriate. They acted in good faith, interpreting complex and changing legislation in very challenging circumstances in a way that was entirely consistent with their colleagues working across London at the time.
"A protracted legal dispute is not in the interests of any party, least of all the complainants who we recognise have already experienced significant distress as a result of this incident. The most appropriate decision, to minimise the ongoing impact on all involved, was to reach an agreed settlement.
"We are working every day to make London a city where women and girls can feel and be safe and where communities can have trust and confidence in their police service."