MPS officers left out of pocket by congestion charge changes
More than one thousand officers from the Metropolitan Police Service (MPS) are being forced to pay hundreds of pounds extra out of their wages each month due to the Mayor of London's refusal to exempt them from the congestion charge.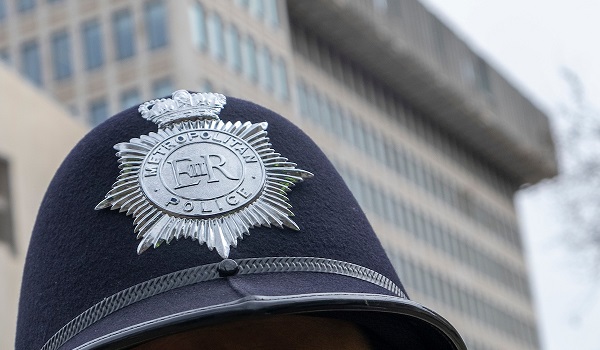 In the most extreme cases some cases, some officers are facing costs of more than £300 a month since June when the charge to drive a vehicle into central London was raised to £15 a day and applied seven days per week.
The majority of respondents (93 per cent) to a survey carried out by the Metropolitan Police Federation (MPF) said driving to work remains the best option to minimise the risk of contracting Covid-19 virus and from stopping the potential spread to other people on public transport.
MPS officers are the only frontline emergency workers who are not exempt from paying the new charge.
According to the survey, more than 1,000 officers said they currently drive in the congestion charge zone to get to work. More than 2,000 said they had in the past two years. And the survey – carried out by the Federation in July – shows how much this is costing officers.
"Metropolitan Police officers should not be financially penalised for travelling to their shifts to keep the public safe," said Ken Marsh, chair of the MPF.
"Since the beginning of this pandemic, police officers in London have worked tirelessly to keep the public safe at no small risk to themselves. To be told that they now have to pay the congestion charge when other key workers retain an exemption is a slap in the face to our brave colleagues.
"Our survey clearly shows that Metropolitan Police officers are being left severely out of pocket by this change in policy – what a way for the London mayor to treat our emergency services heroes. Not to mention the risk they feel this is putting to theirs and the public safety.
"We will be raising this matter with the deputy mayor for policing Sophie Linden as a matter of urgency."
In the survey – to which more than 4,000 MPS officers responded – 439 officers said the change in charging is costing/will cost them between £75 and £150 extra a month, 253 officers said the change will cost them between £150 and £225 a month, and 185 officers said it will cost them between £225 and £300 a month.
And 139 MPS officers said the congestion charge change will hit them by more than £300 a month.
Using public transport is not always possible given officers' shift patterns and driving in means they can socially distance and not mix unnecessarily with other people.
The new congestion charge – which came into effect on June 22 and applies from 7am until 10pm – is payable every day, bar Christmas Day.
The Federation has shared the results of its survey with the London Assembly, Mayor's Office and senior management at the MPS.