MPS officers criticised for failing to observe social distancing
Metropolitan Police Service (MPS) officers have been criticised for failing to observe or enforce social distancing guidelines while taking part in a crowded 'clap for carers' celebration on Westminster Bridge on Thursday evening (April 16).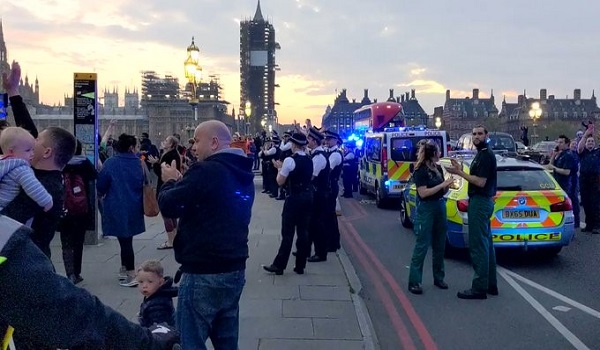 A video shared on Twitter shows members of the public and emergency services workers close together as they applaud to show their appreciation for the NHS and other key workers.
A separate video released by the MPS shows that Commissioner Dame Cressida Dick was also present at the event.
Dr Damir Rafi, who filmed the Twitter video, said: "I'm a doctor working at the hospital that's right there. And yes, I was also somewhat perplexed by the lack of social distancing…"
A spokesperson for the MPS said: "Officers, along with other emergency service workers, came together last night on Westminster Bridge to celebrate the work of all key workers.
"A large number of members of the public also gathered to express their gratitude. While many people adhered to social distancing guidance, it appears that some did not. We regularly remind our officers of the importance of social distancing where practical, and will continue do so."