MPS officers attacked while attending scene of shooting
The Metropolitan Police Service (MPS) says several of its officers came under attack while attending the scene of a shooting and stabbing in Brixton, South London last night (June 2).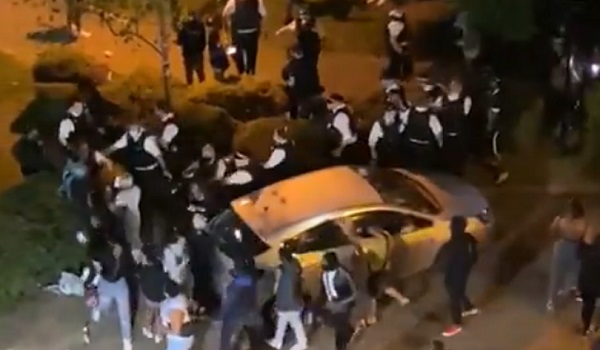 Officers were called by the London Ambulance Service at around 9.37pm to reports of an injured man on Moorland Road.
A man, aged in his mid-20s, was found suffering what are believed to be gunshot injuries and stab wounds. He was taken to hospital where his condition has been assessed as not life-threatening but may be life-changing.
While at the scene, officers were approached by a large group of people and objects were thrown towards them.
The MPS said officers from the Territorial Support Group worked to disperse the crowds.
Videos posted on social media show a heavy police presence in the area and officers marching down the street holding riot shields. No officers are believed to have sustained any serious injuries.
A 17-year-old male has been arrested on suspicion of attempted murder and remains in police custody.
Superintendent Dan Ivey, who is responsible for neighbourhood policing in Lambeth and Southwark, said: "The scenes we saw last night were unacceptable. A shocking outburst of violence unfolded, in which a man sustained very serious injuries. But for the speed of the officers who responded, and the skill of medical staff, this could well have turned out to be a murder investigation.
"The scenes that followed the initial horrific incident were equally unacceptable. The officers at the scene were working to conduct an investigation following a serious incident and were dispersing crowds when they themselves were subject to an abhorrent attack from crowds of people who pelted them with items.
"The crowds were dispersed after further resources were deployed to the scene and order was restored. The people who were involved in that disorder can be assured that there is an investigation and we will be working to identify them and bring them to justice."