MPS officers asked for their opinion on spit hoods
The Metropolitan Police Federation (MPF) is to question officers in London on whether they want access to spit guards.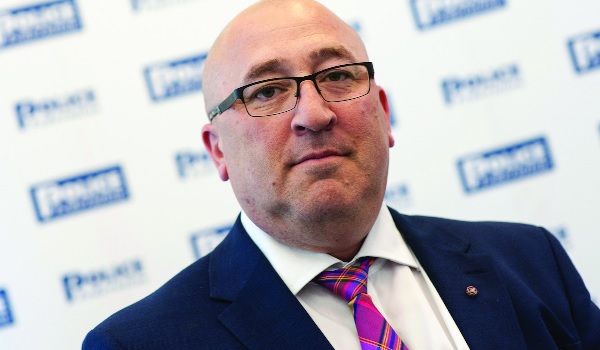 A survey is being emailed to Metropolitan Police Service (MPS) officers on Thursday (September 13) asking if they have been spat at or bitten while on duty in the past two years. 
They will also be quizzed on whether they feel they would benefit from having a spit guard at their disposal.  
It comes after MPS Commissioner Cressida Dick confirmed last month that spit guards would continue to be used in custody suites but would not be rolled out to frontline officers.  
MPF chair Ken Marsh said details of the dangers officers face from spitting, and the frequency of such attacks, are required to demonstrate to Ms Dick the need for the protective equipment.  
Mr Marsh said: "It's absolutely horrific to be spat at. My colleagues deserve as much protection as we can give them. They don't in any way deserve to go to work and be assaulted in this manner.    
"Anecdotally we know officers are being spat at far too often – but we need to be able to take the evidence to the commissioner's office.  
"We have already publicly asked our colleagues to report each and every time they are spat at and this survey is the next step." 
Speaking at Police Superintendents' Association of England and Wales annual conference on Tuesday (September 11), Ms Dick insisted that neither she nor her senior officers had been asked for spit guards to be rolled out on the front line. 
"When I arrived, we were not using the spit guards at all. I accelerated the pilot and accelerated its use against a certain amount of resistance and said let's see how it goes in custody suites in a controlled environment," she said.  
"It's being used there very effectively, under supervision, and with great care and I haven't had a single complaint."  
Ms Dick added: "To be candid, I was slightly surprised to hear the Home Secretary being asked about it because not a single officer in 18 months from any staff association – or indeed any other officer – has ever mentioned spit guards to me, not once, and not to any member of my management board either."  
However, Mr Marsh said this is not what operational officers have been telling the MPF.    
"So let's ask our colleagues – those out there putting themselves in danger each and every day to keep Londoners safe – what their view is.   
"We would encourage all operational officers to take part in the short survey as open and honestly as possible."  
The survey will close on October 1.