MPS officer who lied after losing handcuffs is dismissed
An officer from the Metropolitan Police Service (MPS) who lied about losing a set of handcuffs that were stolen by a suspect has been dismissed without notice.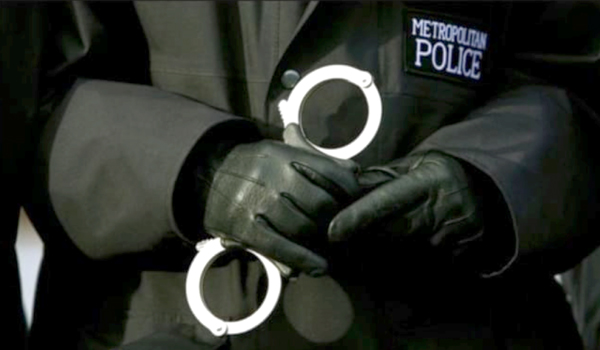 Police Constable Robert Powell was on duty with the MPS's South East Command Unit in Bexleyheath on December 31, 2019, when officers stopped a vehicle and detained a group as part of a drugs search.
One male was handcuffed but managed to run away. A short time later, PC Powell was put in contact with the suspect by a member of the public.
He arranged to meet the previously detained male – who was still in possession of the handcuffs – and provided assurances he would not be arrested.
After retrieving the handcuffs in person, PC Powell then made a false radio broadcast stating that a vehicle had driven past without stopping and the handcuffs had been thrown out of the window.
His conduct came to light after video footage, which had been shared widely on social media, was sent anonymously to the MPS department for professional standards. A referral was then made to the Independent Office for Police Conduct (IOPC)
The film of the encounter clearly showed PC Powell walking towards a car and a man placing his wrist out of the window. PC Powell then removed the handcuffs and gave the man a fist-bump.
IOPC Regional Director Sal Naseem said: "It is of concern that a Metropolitan Police Service officer lied to colleagues about how he recovered the handcuffs. PC Powell's actions have damaged the reputation of the MPS and eroded the public's trust and confidence in the police. Anyone who behaves in such a way can have no place in policing."
An independent police misconduct hearing, which took place on July 21, found that his actions breached the standards of honesty and integrity, duties and responsibilities and discreditable conduct.
He was dismissed without notice.
The officer will be placed on the barred list preventing him from future employment with the police service.