MPS officer issued final written warning over inappropriate relationship
A Metropolitan Police Service (MPS) officer who attempted to form an inappropriate relationship with a woman after arresting her has been issued with a final written warning after allegations of gross misconduct were proven against him.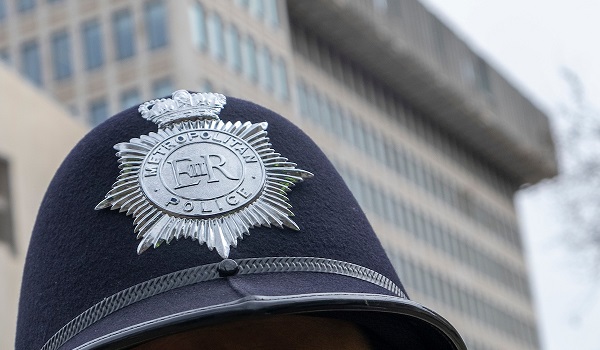 It was alleged that in June 2020 Police Constable Andrew Turner, attached to the South Area Command Unit, accessed the female suspect's details in a crime report and subsequently made contact with her, making "wholly inappropriate" comments.
PC Turner also called the woman on his personal mobile while he was off duty and made flirtatious remarks to her. The woman recorded the conversation and reported it to the MPS, which referred the matter to the Independent Office for Police Conduct (IOPC).
The MPS said PC Turner had  "crossed professional boundaries" and at a disciplinary panel hearing on June 14, he was found to have breached professional standards of behaviour for authority, respect and courtesy.
An allegation that PC Turner breached the standards of professional behaviour in respect of confidentiality was found not proven.
Chief Inspector Matt Cox, of the MPS's Directorate of Professional Standards, said: "The public have a right to expect that officers engage with members of the public professionally and not for self-serving purposes such as the pursuit of relationships.
"The actions of PC Turner, in instigating and engaging in flirtatious conversation with a member of the public that he was having professional dealings with, was wholly inappropriate and fell far below the standards expected of a police officer.
"The matter has now been fully investigated and an independent chair has applied sanctions on the officer. I hope this provides a clear message regarding the boundaries that our officers must adhere to when dealing with members of the public and makes clear that where those boundaries are crossed, the Met will take action in holding people to account."
IOPC Regional Director, Sal Naseem, said: "Police officers abusing their position for sexual purposes erodes the trust and confidence of the public, this type of behaviour has no place in policing.
"There are policies and guidance in place to ensure police officers maintain professional boundaries between themselves and members of the public.
"PC Turner crossed this line by accessing a crime report to obtain the woman's personal details and then making inappropriate comments in a phone call. This officer should have known from the training he received that he was crossing those boundaries."
The IOPC also investigated the actions of a second officer who was involved in the arrest of the woman and found a case to answer for misconduct for making a sexual remark. That officer will face a misconduct hearing in due course.