MPS officer given final warning over Taser use
An officer from the Metropolitan Police Service (MPS) who discharged a Taser at a suspect who had fallen into a river has been given a final written warning at a gross misconduct hearing.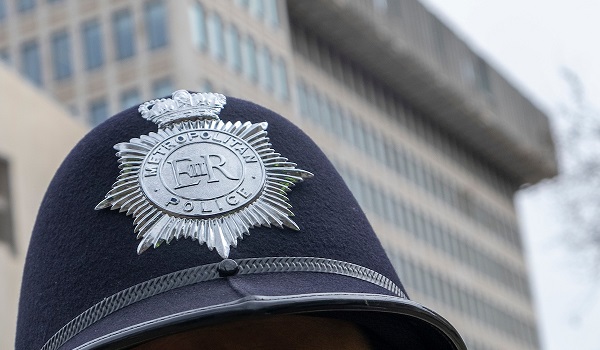 In the early hours of March 9, 2019, Police Constable Karl Bassom had been involved in a foot chase with a male who was resisting arrest. During the chase PC Bassom unholstered his Taser and flagged down a passing vehicle, which turned out to be an occupied Uber taxi, to try to catch up with the male.
During the journey, PC Bassom kept his Taser armed with his finger on the trigger, rather than placing it back in its holster. The meant the driver and passengers were placed at unnecessary risk of an accidental discharge of the Taser and possible injury.
The chase ended up on the Thames footpath where the officer discharged his Taser a number of times and challenged the male who fell to his knees and fell into the river. At this point, PC Bassom discharged his Taser a further five times while the man was in the water.
During the incident PC Bassom reported back over his police radio to colleagues making comments on the unfolding events that were inaccurate. He also provided inaccurate information in a later written account of his actions.
At a misconduct hearing held last month, a disciplinary panel found:
misconduct proven for PC Bassom in respect of duties and responsibilities in his handling of the taser in the private hire vehicle; and
gross misconduct for PC Bassom proven in respect of the allegations of use of force in relation to the last three taser discharges, and discreditable conduct.
The panel did not find that PC Bassom's actions breached the professional standards of honesty and integrity.
He was given a final written warning by the panel.
Independent Office for Police Conduct (IOPC) Regional Director Sal Naseem said: "It is important that officers are held accountable for their use of Taser where it is used inappropriately. In applying the test for use of force as decided by the Court of Appeal in the recent case of W80 v IOPC, the police disciplinary panel has concluded that PC Bassom's use of Taser and his handling of the device was poor on this occasion and breached police professional standards.
"The panel found that PC Bassom's actions undermined public confidence in policing and brought discredit on the Metropolitan Police Service. Clearly the public expects very high standards from police officers so we support the panel's decision to give PC Bassom a final written warning."