MPS 'needs to explain' reasons for not publishing undercover report
The Metropolitan Police Service (MPS) has been accused of a "troubling" lack of transparency after refusing to explain to surveillance victims whether names were passed to a construction industry blacklist.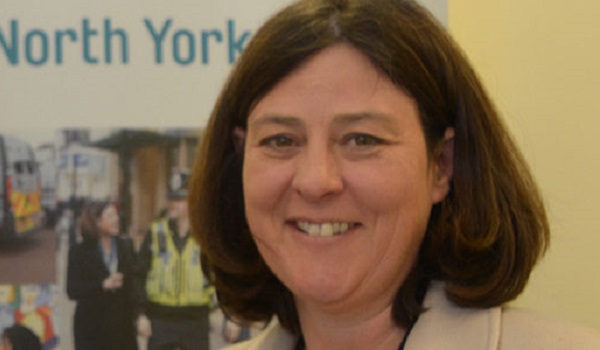 In March the MPS confirmed it had forwarded details gained through covert deployments to The Consulting Association (TCA) – which bars people from working in many major building companies.
However, the BBC's Victoria Derbyshire Programme reports that the force knows exactly whose information was shared with TCA but refuses to let victims know whether they could have missed out on employment due to being surveilled by undercover officers.
Julia Mulligan, police and crime commissioner for North Yorkshire and lead for transparency and ethics, claimed the force has shown a "really concerning" lack of transparency and suggested it may be trying to protect officers who are still serving.
"If there is lives put at risk or harm that could be done they need to explain that. At the moment, the lack of transparency around it is really concerning and troubling," she said.
"I would be suspicious around people trying to protect themselves."
It is not known how many people were subject to surveillance by the MPS's special demonstration squad (SDS).
For years, officers were tasked with infiltrating activist organisations, and shared some of their personal details with TCA.
This information is reportedly contained in an inquiry report that was completed in 2016 but has not yet been shared with the victims.
Ms Mulligan claimed the victims must be given a full explanation as to why information known to the SDS cannot be made public.
While she refused to call on the MPS to publish its inquiry report in full, she added that the force needs to explain why it will not do so.
She also claimed more must be done to restore faith in the ongoing inquiry into the MPS's undercover policing tactics.
"When there is no faith in the chair or no faith in the inquiry then things get very difficult indeed. Victims need to have full confidence in any inquiry, and clearly this isn't the case, so I think there needs to be some work done urgently to look at how that is working," Ms Mulligan said.
"It's been mired in difficulties right from the get-go. When you talk to senior officers about it they do look uncomfortable and I think there is cultural issues here."